I'm Stuck in the Past and He's Stuck on His Four Track
Please note: MP3s are only kept online for a short time, and if this entry is from more than a couple of weeks ago, the music probably won't be available to download any more.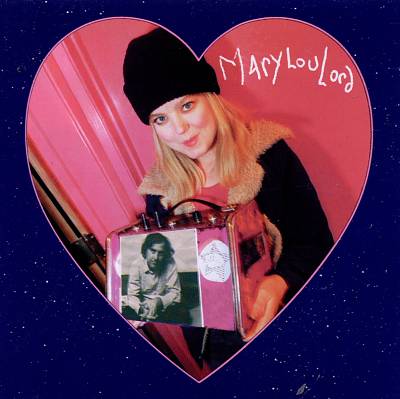 Mary Lou Lord - "His Indie World"
My worst boyfriend ever had the best music collection of anyone I ever dated. It was the silver lining of his otherwise miserable cloud. Fortunately, the relationship was short-lived, but the music endured. Mary Lou Lord's self titled 1995 EP on Kill Rock Stars was one of the CDs I stole from him when I finally fled our overheated one room apartment and skipped town. Fittingly, it is a short, melancholy album full of songs about love gone wrong and life not meeting up with one's expectations. It does not need to be any longer than eight songs because those eight songs are perfect.
If anyone ever wants to know what it is like to be a heart broken indie folk singer in the mid nineties, let this collection serve as their textbook. Listening again this week, I was hard pressed to pick one track over another and amazed by how well the material holds up. In the end I have to choose "His Indie World" over all others. It is a funny, smirky, masterfully written time capsule of nineties era indie rock name dropping, that barely conceals the heartfelt sentiment underneath. It's nearly impossible to find this EP anymore, which makes me even happier about my 1998 thievery. Sometimes doing the wrong thing is the right thing.
[buy]

Posted by Jennifer Whiteford at September 29, 2015 1:57 PM