In Yer Eighties
Please note: MP3s are only kept online for a short time, and if this entry is from more than a couple of weeks ago, the music probably won't be available to download any more.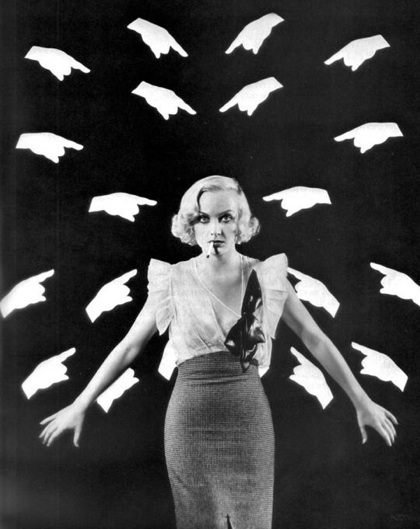 Shotgun Jimmie - "Waist Deep in the Water"
I was reading an old copy of Trapped! that I found nestled deep away, and was enjoying it. It was an exciting tale of a lamplighter's son who, when asked to take over his father's position one night when he's ill, is suspected for a murderer and is chased by an unknown pursuer. The boy highjacks a boat to escape and is washed out to sea, and is trapped. But that's not the interesting bit. When I reached the middle of chapter 10, just as the boy eyes the shadowy boat in the harbour and decides to hop aboard and use his torch to burn the rope and make a quick escape, I turned the page to find a bookmark. With my name on it. Although I had no memory of this story, of holding this book, of feeling its pages or seeing its typeface, I had apparently been reading it at some point. Or some other version of me, perhaps at 12 or 13, I had become too scared for the boy in his predicament, I had given up on the book, shut it closed. But if I read it before, I must have liked it before, and it made me pleased to agree with some ghost of myself.
And it's this way I feel about Shotgun Jimmie. As if I used to be a fan, though I have never before heard his music, and am just returning to it, feeling already nostalgic and impressed with some younger self. [MySpace]
It's 3pm, perfectly sunny and warm and, the air is thick and sweet. The bell rings. First out the door, a kid runs onto the bus, and just sits there, tucked against the window, waiting for it to fill up. He takes out a notebook and starts writing, his glasses slipping down his nose, his back hunched over his knee.
Another stupid weekend at dad's. In his gungy apartment with the Rod Stewart poster and his secret porn. There better be something for breakfast there, not stupid chocolate bars anymore, I think I learned my lesson on that one. I don't wanna watch Carol Burnett and read those same 4 Archies. I don't want that stupid room with the floor mattress and the dusty windows. I don't want to smell onions the whole time. I never realized mom was like some kind of mask that dad would wear, or like a fancy suit that made him look so much better.
(photo of Carole Lombard)
Posted by Dan at June 11, 2010 12:22 PM