INHABITING
by Sean
Please note: MP3s are only kept online for a short time, and if this entry is from more than a couple of weeks ago, the music probably won't be available to download any more.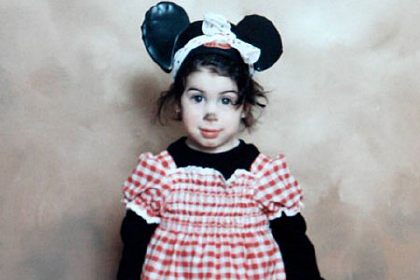 Mount Eerie with Julie Doiron and Fred Squire - "Flaming Home". When Mount Eerie played this song at Casa del Popolo last month, the full room felt suddenly like an empty house. It felt terrifyingly empty. Later that night, P asked me how the show had been. "It was great," I said. And then I said, "But Phil Elverum - he seems very unhappy." Phil Elverum is Mount Eerie. For his upcoming album he has recorded with Julie Doiron and her partner Fred Squire. Even though there are two more voices, now, singing this song, the room feels even emptier. You thought you knew me. (Emptiness prevails.) I thought our full house was glowing. (Emptiness in the house.) All I know is that at Casa, Phil sang more than one song about an empty home. About a home raked by fire or wind. All I know is that his new songs were all sad. All I know is that his wife, Genevieve Castrée (aka Woelv), who is from Quebec, was not with him that night. All I know are these small things, and I am not enough of a gossip to make explicit my suspicions. But what I can say is that for Lost Wisdom, Mount Eerie has enlisted one of the saddest voices in song. And as Phil duets with Julie, "Flaming Home" feels like a flower that has lost all its petals, a lantern that has lost all its light, a love-song that has lost all its darlings. It feels like a touch that has lost all its touchness. It's a beautiful, terrible work. [Lost Wisdom is out on October 7]
Julie Doiron - "Tell You Again". One of the saddest voices in song, singing a love-song (and not singing it sadly). "Tell You Again" is blankets and sheets, frost and sunrise, lips and eyelashes, lamps and shadows, fingertips fingertips fingertips and the palm of your hand. [buy Loneliest in the Morning]
---
Wrapping Paper have released a new EP and have resolved to record a custom song for absolutely everyone who buys the EP. In a cheap bit of bribery, they recorded a song about Said the Gramophone. Although it is mostly just what is written on our page over there ------>, it is charming. And so: go and support such enterprising musicians. Two years ago I wrote about the EP's terrific title track.
Amy Z started making a video for our Wonderful Video Contest, but she did not finish in time. Stop-motion stuffed giraffes are more time-consuming than they look. However and hooray, her video is now complete - (months late,) - and it is as sweet as vanilla ice-cream. It is for Christine Fellows's superlative song, "What Makes the Cherry Red", and you can view it here. Thanks, Amy.
SappyFest Contest!
SappyFest is a wonderful, marvellous, terrific, gutsy, friendly, frisky festival that takes place in Sackville, New Brunswick, August 1-3. Man I would love to go. But I can't. Maybe you can! I hope so! We are giving away two yes TWO passes to the festival! If you live anywhere within reach of Sackville you should rent a car or drive your car or fly a plane or ride a yak and just get over there. An entire town taken over by kind musicians and great art and good times. It would be probably the best weekend roadtrip in the history of fun. With performances by Eric's Trip, Julie Doiron, Sandro Perri, the Luyas, Miracle Fortress, Adam & the Amethysts, Chad Van Gaalen, Christine Fellows, Eric Chenaux, Baby Eagle, The Acorn, Jim Bryson, Laura Barrett, Snailhouse, and a million more of the bestest groups around.
Want to win one of our passes? I bet you do! Taking a page from Dan's recent Women contest, all you need to do is leave a comment on this entry, describing the sappiest thing ever. It can be true or fiction. I will pick my favourites um on Thursday, July 24. Go!
(You can also leave a comment on this entry just to say what you thought of the entry. That's always okay.)
[Photo is of a six-year-old Amy Winehouse]
Posted by Sean at July 18, 2008 12:40 AM