IT NEVER CEASES, DOES IT, SON?
by Sean
Please note: MP3s are only kept online for a short time, and if this entry is from more than a couple of weeks ago, the music probably won't be available to download any more.
I'm going to try to find some words about Pop Montreal, and the Bleating Heart Shows, a little later this week. Dan did a really fine job yesterday.
I will say: go, go, go see Horse Feathers, playing this week in New York, Ridgewood, and Denver.
---
The Limes - "Beyond Blue". The Limes finally altogether, literally in one room, a long-distance band making a song when they're at last close enough to high-five, shake hands, kiss lips, bang heads, jitterbug; whatever's appropriate. I can imagine them shy, tentative, playing their cherry-red and mint-green parts, standing at a distance. But the drums won't stand for this hesitation. People are shoved, coerced, cajoled. They're rumbled & tumbled. It's like what they sing, deep in their wall of sound: Loving until you're blue, til you're beyond blue, til you've been shaken & stirred to a place where you ache and show a crisp, bright, hard-sky glow.
[MySpace]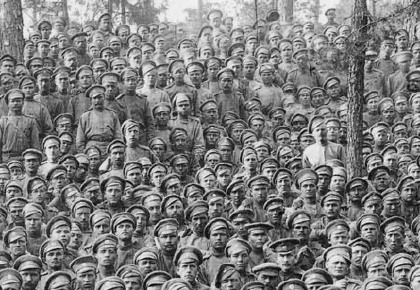 Minus Story - "We Are Both Dead". [buy]
Billy Bragg - "Walk Away Renee". [buy]
Every time you stop loving someone, your heart loses some of its blush. It vanishes. It's cancelled. You're a little colder, a little older, a little harder. You're a footstep closer to death. Both of you are. & you wonder which of your feelings you'll no longer have the capacity to feel again. How much less am I, today, than I was yesterday?
---
Said the Gramophone has two more amazing banner graphics added to its rotation. Click reload a few times to see the work of Danny Zabbal and/or Matthew Feyld.
Posted by Sean at October 9, 2007 12:05 AM