IT WASN'T ALL FLOWERS AND SUNSHINE
by Sean
Please note: MP3s are only kept online for a short time, and if this entry is from more than a couple of weeks ago, the music probably won't be available to download any more.
Sorry for the intermittent posting this week - our schedule got a bit mixed up and the situation's been exacerbated by a feverish Jordan Himelfarb.
Gooblar - "Twentieth Century". After fifty years of American bands that sound English, Gooblar's a London band that play a very USA pop-rock. Someone will need to grow some cornfields along Oxford Street, sell hotdogs at Picadilly Circus, and then invite Gooblar to rock out on a roof. "Twentieth Century" is about missing the 20th C. It has handclaps, "oohs", a singalong chorus, & an unstoppable sense of fun. Every rhyme's right-on, every guitar-riff like that little push when you jump on your bike. And before you start slagging off the 20th c in the comments ("A song about the century of Hitler? The century of Kraft Foods?!"), Gooblar's got you covered: "It's a case of dumb nostalgia / I should worship something wiser / than the century I'm defending / genocides and ethnic cleansing."
David Gooblar's a gramo-friend but there's no nepotism in this song's appearance here. It's pure apple-and-chrome hooray.
[Three other songs from Don't You Want Me, Gooblar? are available at the Gooblar website (including a re-recorded "Uh-oh"). The EP release party is in Shoreditch on May 15th: go!]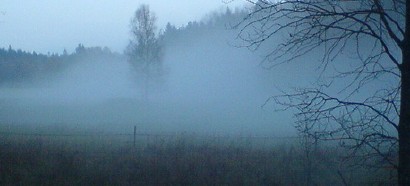 Neil Young - "On The Beach". This song was one of the highlights of the All Tomorrows Parties festival I attended a few weeks ago. Neil Young wasn't there; he didn't play it. But "On the Beach" had pride of place on the mix CD that cycled through the sound-system at every stage. And I listened to it in the dark and felt really good. It made me want to slow-dance. This is a desire I can't remember having since junior high, when I had never slow-danced before. Then, I wondered what it was like. Now, I knew what it was like. And I wanted to be with someone with the lights low, stepping from foot to foot, the leather of our shoes making small, soft sounds. We would listen to the smoky, spiced music and feel another body hot & close. It's a song about fear & confusion, about loneliness & existential angst. It's a song about fingers on drumskin, about a guitar solo, about grey dust under your nails. But if you dance to it; no. Then it's a song about lasting with the help of another person's heartbeat. Lasting, persisting, lingering. Another heart that beats for yours - and a warm breath at your ear.
[buy]
---
Every two weeks, Yann Martel (Life of Pi) is sending Canadian prime minister Stephen Harper a novel and a letter, in support of arts funding.
(image cropped from a photo by inmyhead)
Posted by Sean at May 10, 2007 12:13 PM