JUST PUT EVERYTHING ON SOME SONG ON THE RADIO
by Sean
Please note: MP3s are only kept online for a short time, and if this entry is from more than a couple of weeks ago, the music probably won't be available to download any more.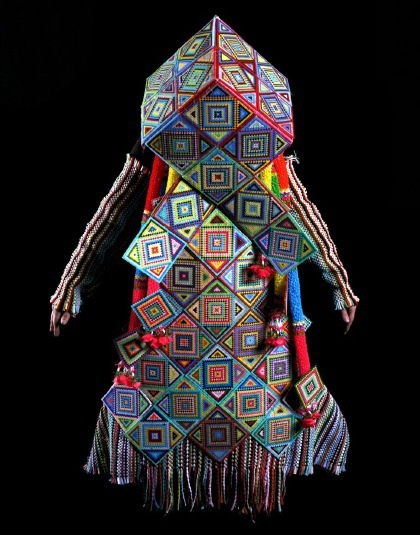 Casiotone for the Painfully Alone - "Half Ghost". On a cold night a widower picks up a bible, something stolen from a hotel room 25 years before, and finds that the words are traced in gold. On a cold night a teenager picks up a Bach record, dad's dusty 12" of cello works, and finds that its sonatas know the outline of his heart.
Me, I'm late to the church of Casiotone for the Painfully alone. I was still a wanderer, a heretic, when he wrote for us. I once was lost but now I'm found. This is a song about what we do. About what Said the Gramophone does. We put everything on a song. Just like everyone else in this whole worn world: the widower in his parlour, the kid in his basement, Owen Ashworth driving down the highway til' the tape's done. Like wildflowers, like tides, like a clock's hands, we lean always toward the one thing that can give us solace. Put everything on some song on the radio.

Frightened Rabbit - "Square 9". A song carried in the voice of its singer, in his burred, elastic spirit, the stretch and yowl of his accent. So much longing squeezed into such plain words. It's a lesson in delivery, in not wasting a single part. The band bides its time and in the centre of the circle Scott Hutchison clutches at air, smoke, steam, every peppered flick of memory; and when at 4:06 the swell finally comes, he raises his voice and hangs on for dear life. The thing about love is the way it is so deep as to be cellular, and the only thing that can shake it free from those mitochondria is either a dawn (and you won't know which) or, sometimes, a bare & old-fashioned yell.
---
Elsewhere:
Stephen Colbert and Neutral Milk Hotel.
Barack Obama speaks for forty minutes and stirs some hope into me, he really does.
Are you reading Brian Michael Roff's no-longer-so-new blog? He is piece by piece, song by song, going through every song in his discography. It's candid, evocative, an inside-out of the whole damn artistic process.
---
Thanks for all your entries in our Wonderful Video Contest. The winners will be announced as soon as we've made our decision - but we probably won't do so in time for Valentine's Day.
[i somehow lost my note of the artist who made the above photograph. please drop me a note if you know.]
Posted by Sean at February 12, 2008 11:25 AM