LAST MOVERS
by Sean
Please note: MP3s are only kept online for a short time, and if this entry is from more than a couple of weeks ago, the music probably won't be available to download any more.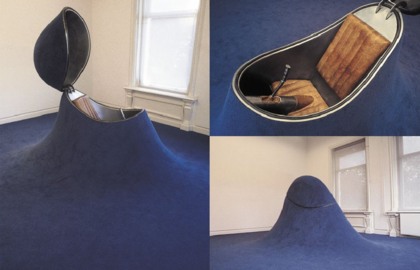 Wingless Angels - "Keyman". We've written before about July 1. For most of this country, it is Canada Day, celebrating the 1867 Confederation. In Montreal, it is Moving Day. Most leases begin and end on this day. Across the city, people haul their books, beds, records and art to the side of the road; they drag their food to the side of the road; they apply miles of packing-tape to mountains of boxes. As I walk the four blocks to the café I see a half dozen moves splayed out before me. It's not very difficult to move a life. Make the decision; package your things; lift. Put it all in the truck and turn key in ignition. It is as easy, I think, to change a life. Apply will, elbow grease; put it all in the truck and turn key in ignition. This song, by the ad hoc Jamaican ensemble Wingless Angels, is about how hard things are easy. The Keyman does not strain or struggle. He goes where he pleases. When he does not want to go anywhere, he stays where he is. Not everyone moved today.
["Keyman" is from Wingless Angels' first album. Their second LP, again with Keith Richards and the late Justin Hinds, will be released September 23.]
---
Thank you, thank you, thank you, thank you to everyone who donated to Said the Gramophone's very successful 2010 funding drive. As far as I can count, one hundred and twenty-one people contributed to the site. Dan and I met not long after the funding drive started, and already we were that wonderful combination of dumbfounded and very, very happy. We are so grateful for every gift, from the smallest to the most gigantic. And although I could go on and on, I will save these thoughts for the one hundred and twenty-one letters we will now begin sending; save energies for the photographs and mixes and short films we will give as thank-you presents. You've left us flabbergasted and glad. Thank you.
Posted by Sean at July 1, 2010 11:01 AM