LINES IN CHALK
by Sean
Please note: MP3s are only kept online for a short time, and if this entry is from more than a couple of weeks ago, the music probably won't be available to download any more.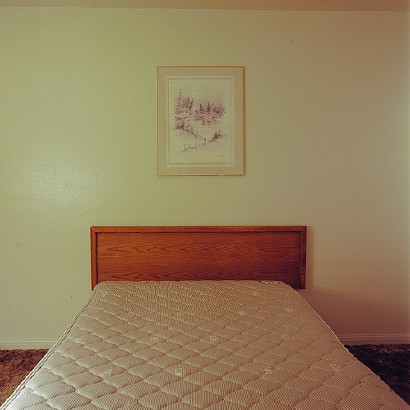 Black Before Red - "Underneath Gold". I like songs where you can't tell if the handclaps are fingersnaps, if the trumpets are just the sound the singer makes when he opens his lips. Black Before Red offer a Broken Social groove, a before-the-night dancebeat, a series of eye contacts. "There's girls here in summer clothes." A string of necessary nothings: "Yeah / in your head yeah yeah yeah / yeah / oh-oh oh yeah (yeah)." Bodies passing through doorways, new hands in hands, a summer counted in heatwaves.
---
Elliott Smith - "Going Nowhere".

They sat on the couch in Wee's small living room and Wee played sad music on the stereo. Some of the songs were fast and some of them were slow. They were all sad. It was very warm in the room and Peter found himself loosening his collar, taking off his tie, folding it and putting it on his lap. He felt listless, hot. His belly was full, sated from soup and kreplach, as many kreplach as he wanted, but the rest of him – his arms, legs, neck, head, - felt filled with straw. Wee kept sitting down and standing up, putting on something new, pointing his finger at the stereo as a song approached the bit he wanted to draw attention to. When it arrived Wee would smile so unselfconsciously, nod his head and say "Yeah".


For a while, neither said anything.


"I was thinking maybe trip-hop. Did I say that?"


"Yes, you said that," said Peter.


"I'm thinking it could work."


Peter leaned his head back against the rear of the couch. Above the TV and stereo was the poster of a band, four men in beards, ivy weaving around their feet.



Later Wenceslas left to do something in the kitchen and Peter found himself alone in the room, a lamp in the corner, and a song was playing. Peter listened. He didn't realise he was listening until the singer sang and he felt himself reassured, the prick of fingerpicked guitar smoothed by a sorrowful voice. It wasn't one voice, it was several; double- and triple-tracked vocals, steadying.


"What is this?" Peter asked when Wee came back in.


"Elliott Smith," said Wee.


"It's good," said Peter.


"He's dead," said Wee. He sat down. "Killed himself."


"Oh." There was something disappointing in this. A sad song taken somehow too seriously.


"Stabbed himself in the heart," said Wee.


Peter grimaced.


"Yeah. Pretty emo."


But then they listened to Elliott Smith's voice and forgot about what happened to him and just sat until they felt tired, exchanging only a few words, feeling settled there, side by side, until the CD ended and it was quiet and Peter got up.

[buy New Moon, which is really excellent]
(photo by let's take your car)
Posted by Sean at June 29, 2007 10:57 AM