LIVINGSTON IS JK
by Sean
Please note: MP3s are only kept online for a short time, and if this entry is from more than a couple of weeks ago, the music probably won't be available to download any more.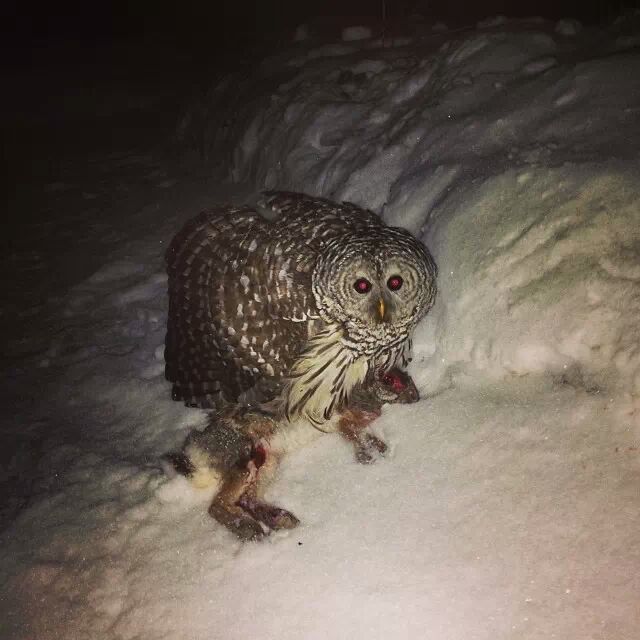 LIVINGSTON - "S/He Is Like the Angry Birds".
LIVINGSTON - "I Am A Weary Immaterial Labourer in a Post-Industrial Wasteland".
The artist is stated as LIVINGSTON but really these songs are the work of songwriter Henry Adam Svec, possibly (but not necessarily) with the Czech programmer Mirek Plíhal, plus help from musicians like Misha Bower and JJ Ipsen. I say "really" and "possibly" and "plus" because it's a high-concept semi-fictional enterprise: like Svec's previous projects, the CFL Sessions (with folk-songs ostensibly by Canadian Football League players), and Folk Songs of Canada Now ("field recordings" of Canadian folk musicians, inspired by an imaginary ethnomusicologist), LIVINGSTON's Artificially Intelligent Folk Songs of Canada is steeped in critical theory, cultural theory, and good old-fashioned LOL. It does seem a bit of a pity that I'm not playing along with Svec's conceit that these songs were written by LIVINGSTON - an "artificially intelligent, digital organism capable of accessing the totality of the history of Canadian folk music". Then again, with this collection (even moreso than its predecessors), I feel that Svec may be selling himself short by hiding these excellent, noisy, witty tunes in a fog of droll scholarship.
Don't be put off by these song titles: "I Am A Weary ... Labourer ..." and "... Like the Angry Birds" may seem like overthunk jokesong, Weird Al crossed with Planningtorock, but this stuff is raucous and - to put it clumsily - regular. That's the conceit, after all: LIVINGSTON has absorbed ten thousand songs and built his own little wonder. Svec, too, is working with great taste. These are folky, lively lightning-bolts - handsome rhymes with guitary hooks, worthy refrains; bars of noisy sax and rinkytink piano, filing-cabinet clunks, even what sounds like zydeco squeezebox. And they're never too nice. There's a guitar-solo on "Angry Birds" that's basically my favourite kind: frenetic and electric and very slightly dumb, more about letting something loose than expressing a cogent thought.
As LIVINGSTON's maker(s) is/are eager to point out, these songs come from a tradition. Neil Young, Bruce Springsteen, Willie Nelson, Gordon Lightfoot, the McGarrigle Sisters, the Eagles (one song on Artificially Intelligent Folk Songs is a splendid Eagles sandwich). But also a newer canon: 100 Dollars, Daniel Romano, Rae Spoon, Al Tuck, Gillian Welch, Herman Düne, Snailhouse (especially on "Springtime"), even Drive-By Truckers... The most righteous honkytonks are never demolished - they just fill with younger folks.
So download this record, dub it to a tape, throw it in the car stereo. Listen to the chug & strum of "Labourer" - the prairie worker's weariness and the urban striver's wry resignation. Listen to "Angry Birds"' leaping wheeze - a waggish lover's impatience, a sly lothario's paper airplane. Listen to the whole thing, it's great. This is thinking and alive, an ivory tower and a dirt-pile, a jukebox filled innocently with dissertations.
[free/PWYC album download / lots of Ontario/Quebec tour-dates]
Posted by Sean at February 6, 2014 10:52 PM