MAYBE POSTCARDS
by Sean
Please note: MP3s are only kept online for a short time, and if this entry is from more than a couple of weeks ago, the music probably won't be available to download any more.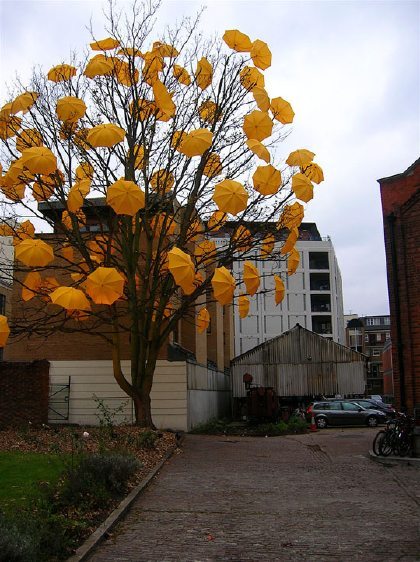 Luke Temple's music as Here We Go Magic is part Paul Simon and part El Guincho, which of course means he sounds a lot like the Beta Band ca. Three EPs. Do you remember Three EPs? The album that John Cusack's character in the High Fidelity movie resolved to sell multiple copies of just by playing "Dry the Rain"? Yes?
Well let me play you two songs and suggest that you buy Here We Go Magic, by Here We Go Magic.
Here We Go Magic - "Only Pieces".
Here We Go Magic - "Fangala".
Certain things, most cities have. Telephone poles, sidewalk cracks, garbage bins, birds, electrical lines, traffic lights that change colour. Some things, only one city has. Mount Royal, the Eiffel Tower, Red Square, Recoleta cemetary. And some things again, we do not know. How special is this intricately wrought fence? How distinctive is this clockface? How far has this bluebird travelled? Can I find elsewhere a manhole that leads to a tunnel that leads to a great & underground hall?
Listening to "Only Pieces" and "Fangala", I feel a similar wonder. How verdant is this song? How new is this rhythm? How catchy is this line? Because it feels so extraordinary. These things have the colours you might expect to find in a thousand different places - but I have not. I find them only here. It may be Beta Band and Paul Simon and El Guincho and Panda Bear; but that's like saying it's fence and clock and bluebird. I know it is these things but - listen! Listen! It is more.
[buy buy buy / website / opening for Grizzly Bear on several upcoming dates]
Posted by Sean at May 21, 2009 12:32 PM