Low Afternoon
Please note: MP3s are only kept online for a short time, and if this entry is from more than a couple of weeks ago, the music probably won't be available to download any more.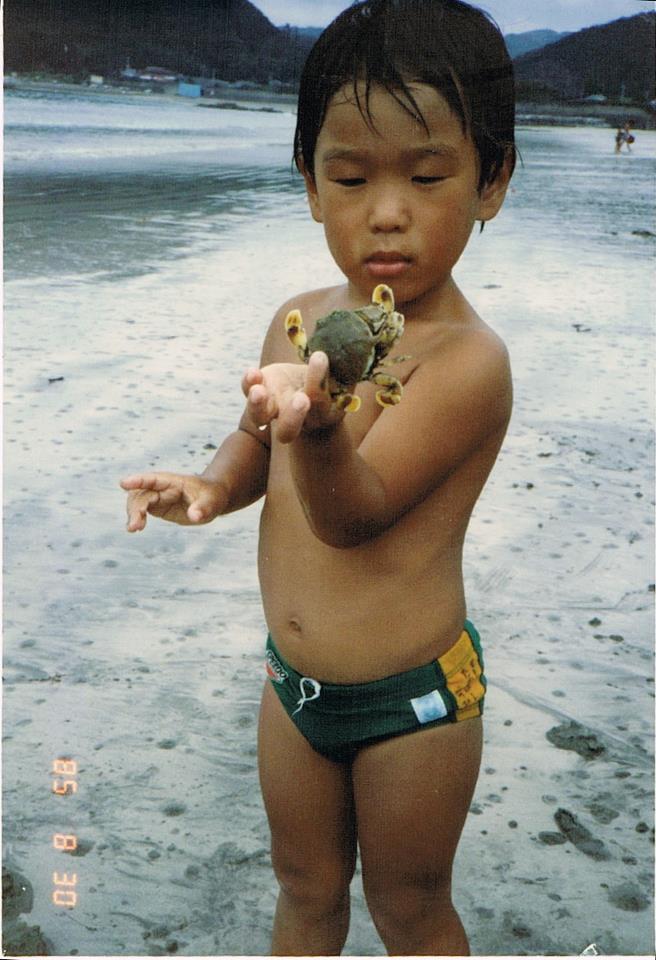 Taiko Super Kicks - "hikui gogo" [their older album available vis bandcamp If you'd like to buy their latest with this song, you need to write them directly. taikoband@gmail.com ]
低い午後(direct translation low afternoon)
I remembered last night when I was looking at discount flights to tropical islands which I can't afford lol.
At low tide, sky seemed lower. I got same feeling I get when I go to someone's semi-basement which has a miniature model trains and sound proofed room. Basically nerd paradise which I admire.
My dad was there and we are just walking around looking at sea creatures like crabs trapped hiding in their semi-basement suite playing Mario Kart, secretly smoking. My dad told me all of sea creatures but he made up some names like baby shrimp, grandpa shrimp, mama crab, papa crab etc. Basically, same idea as A&W burger names. Smells like Teen Burger. He was talking to me who was a little kid. I understand.
Then, we found a spiky hedgehog looking thing. I wasn't SEGA kid, more of a Nintendo kid so I didn't think it looked like Sonic the Hedgehog at that time. I don't know what I thought it looked like. Maybe, I didn't compare with anything like I do now. I just took it as is like a brand new hard drive on your computer and just saved into the memory. But now, whatever I see or hear new bands, I compare with replace over the saved files in my brain. I need to stop that. I need an external hard drive for my brain.
anyways, it was a sea urchin. my dad picked it up and used his beach sandle on his feet and opened it. he showed me inside. It was so Sci-Fi looking. It looked like Alien vs Predator made a new one Rom-Com version called "When Alien met Predator" and they fell in love and make a baby.
here is the storyline,
"Alien and Predator meet when she gives him a ride to New York after they both graduate from the University of Chicago. The film jumps through their lives as they both search for love, but fail, bumping into each other time and time again. Finally a close friendship blooms between them, and they both like having a friend of the opposite sex. But then they are confronted with the problem: "Can a man and a woman be friends, without sex getting in the way?"
any woo, my dad said to me, "eat this part" I was horrified but took a bite. It was amazing and I told him, More! More! more!
a couple of years ago, I was a fish market here in Montreal and I saw sea urchin. I brought them home and ate them. They were rotten.....
the end.
Posted by Mitz at March 22, 2016 4:06 PM