MUSHPOT TUESDAY
Please note: MP3s are only kept online for a short time, and if this entry is from more than a couple of weeks ago, the music probably won't be available to download any more.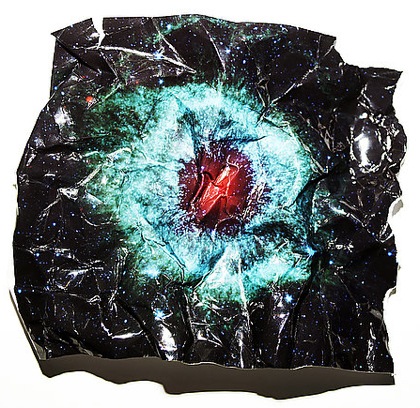 Mushpot comp still available here (60mb)
Kevin worked in an unpopular gallery space. All white walls with the sun careening through the windows like ten-foot slabs of hot butter. But mostly empty. The art, be it paintings of photorealist interpretations of photobooth portraits, or sculptures of giant vegetables made of copper, or installations of field recordings of john and yoko played backwards and filtered mathematically in a descending loop that produced what sounded like jungle sounds or mechanical rain, was underviewed at best. Kevin felt sorry for the artists and for the gallery owner, but they didn't have to sit through the days. They didn't have to experience the hours of endless walk-bys and peek-ins and giggling chatter. He would check his email to look busy or to try not to notice, but his periphery was loud and clear. No one wanted this stuff.
As Kevin was standing warming in the sun one afternoon eating his second pastry, he languidly turned his head towards the guest book. One entry. "Nice stuff! -Corinna" He picked up the pen and added "& Kyle xo". Suddenly Corinna had a boyfriend, and he wanted to be mentioned in the guest book signing. Kevin put down his pastry, crumbs falling on the pristine hardwood, and signed a new entry, "I like the use of colour to depict opposing forces. -Matthew Long, retaliart.com" In short order, Kevin had filled five pages with fictitious sign-ins. Some he imagined were old ladies, some were busy artsy parents, some were art students, some critics (it takes a lot to move a critic to write "boss!" in a guest book). He soon decided to stop, too many sign-ins would give his plot away. He stopped trying to change his handwriting and stopped inventing whole life narratives like ribbons through his mind, and went back to his email.
As different shows moved through the gallery, he would continue his practice, every time the number of sign-ins growing in number. He would have his favourite characters come back, with little updates on their lives, becoming regular visitors to the gallery. Some would be transient, visiting from New York or Boston or the maritimes, but all shared one thing in common: they loved the art in this little unpopular gallery. They couldn't get enough of it, they inhaled it the way Kevin wished he could. They expressed what he thought appreciation ought to sound like, ought to feel like. They gave the art the life it deserved; simple and uncomplicated love.
[MySpace]
Posted by Dan at March 9, 2010 1:37 PM