NICK HUTCHESON IS A GOOD DUDE
by Sean
Please note: MP3s are only kept online for a short time, and if this entry is from more than a couple of weeks ago, the music probably won't be available to download any more.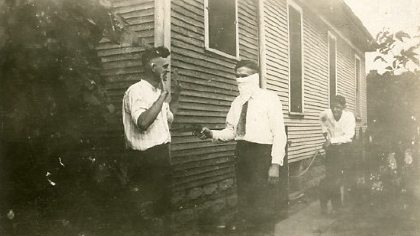 Wild Beasts - "All the King's Men". They're in like a pack of rats, handsome and gray. They weave between the glitter-balls, stalk up and down the bar. They slip a gift into every girl's pocket; flower-petals, pills, heavy gold coins. They never whisper; they murmur just loud enough for the girls to lean in close. They have perfect teeth and eyes like little stones. Did you see that bloke? says to Mary to Ella, tongue & teeth. He reminds me of stepping into a cold lake. [such a wonderful, wonderful song - pre-order / MySpace]
Lightning Dust - "I Knew". Like Otis Redding's "Try a Little Tenderness", Lightning Dust's best song ends one round before it should, one round before the knock-out. This may be the point. It's a song about knowing love, after all - and too often that knowledge is up in a puff of smoke (or in a stop of organ) just after it's discovered. But all of us want love, lasting love - and all of us want will want this song to persist and persist; fierce and catchy; grim and warbled; baby-blue, silver and black. When we saw Lightning Dust open for Bonnie Prince Billy in May, they played this tune and Toby turned to me and we said together: "Great song." Somebody slip it to Robyn. [pre-order]
---
We Are The Friction, an anthology of fiction and illustration edited by Jez Burrows and Lizzy Stewart, is now officially out and taking orders. This is the way it worked: 12 artists (including Nigel Peake, Charlie Duck & Ray Fenwick) each gave an illustration to 12 different writers (including Tao Lin, Wolf Parade's Spencer Krug & me). The writers wrote stories to match those illustrations. Then the 12 writers each gave a (different) story to the 12 artists, and the artists made pictures to match those stories. And then all of it is in a beautiful book designed by Sing Statistics. I am matched with the bewilderingly great Lizzy Stewart, and contributed stories called "Thaw" (about snow & a wolf) and "Jetsam" (about sea-people and "The Saints Go Marching In"). It's a numbered edition of 1000 - buy quick!
Posted by Sean at July 27, 2009 12:20 PM