NOT CORKED
by Sean
Please note: MP3s are only kept online for a short time, and if this entry is from more than a couple of weeks ago, the music probably won't be available to download any more.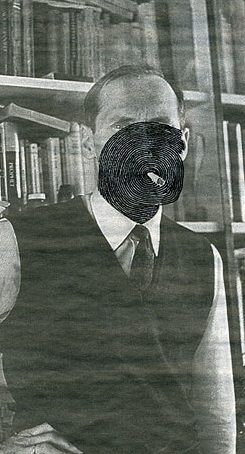 Abner Jay - "I'm So Depressed". After they took the furniture away, the house felt huge and lonely. Sam went outside to stand on the porch. Moths battered themselves against him. He felt stupid and without purpose. He went back indoors and to the pantry. There were lightbulbs, a broom, and one jar of his father's favourite brand of strawberry jam. Sam took out the broom. He swept the floors. He swept dust and crumbs into the cracks between the floorboards. He swept dust and crumbs out the back door. His father's plastic garbage bin was sitting in the back of a rattling Goodwill cube-truck. There were rectangles on the floor where the beds had laid, and the couch, and the recliner. The kitchen cupboards were lined with brown paper and there were grey circles on the brown paper. A box of dishes was at the bottom of the stairs, for Steph's kids. Two lamps were waiting for either Josie or Louie, whoever came first, in the middle of the living-room floor. There was still a bag of firewood. Sam found two nickels on the mantle, and the business card for Amigo's Resto-Bar. There was still a bottle of dish-soap, open, beside the sink. Sam poured cold water into his palms and drank from them. He opened the door to the cellar. He turned on the light and went down three steps. The cellar was filled with wine-corks. His father had drunk ten thousand bottles of wine, in his time. Now under this empty house there were ten thousand wine-corks. Sam didn't know what his father had done with the bottles. The cellar smelled of grapes, shoe leather, and life. [buy]
---
Fine, heartbreaking stuff at Wattled Smoky Honey-Eater.
If you live in LA, later this month you can see Peepers, a gentle and ribald feature film that stars, among others, our own Dan Beirne.
Posted by Sean at February 1, 2010 2:56 PM