OH I AM NOT READY
by Sean
Please note: MP3s are only kept online for a short time, and if this entry is from more than a couple of weeks ago, the music probably won't be available to download any more.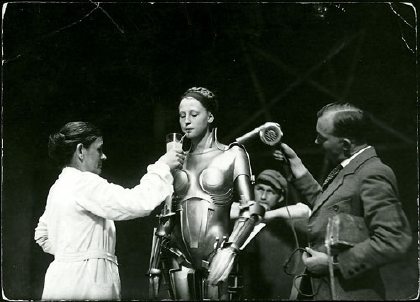 Vic Chesnutt - "Flirted With You All My Life". Crisp like an apple, smelling of the cellar. Chesnutt has again recruited some of Montreal's finest, members of Silver Mt. Zion who put aside their scowls and furies for at least four minutes and forty-one seconds. "Flirted With You" is such a pretty song, coaxed and caressed; but it's also a song with a twist, an early lyrical pirouette. What seems at first to be a song about, well, a girl - turns out to be a tune about the great oblivion, about the millionfold void, about the thing with a cowl and scythe. Chesnutt is not singing about temptation or infidelity; he is singing the joy of living, of still living, of still still still living, still. [buy/listen to more of At The Cut]
Cousins - "Anxious". Bees that work in a pharmacy, buzzing as they measure and distribute soft white pills. Wasps that work tirelessly at a rollerskate diner, zipping back and forth to the parking lot, bearing malted milks. Hornets at the garage, wiping their black & oily hands with a rag, standing lets apart, watching you drive away. Black and yellow stripes, everywhere. // A blurry beeswax & beautiful song, by Halifax's Cousins. [MySpace/on tour and hitting Pop Montreal]
---
Speaking of Pop Montreal - it's in just a week and a half! You should come! One of the finest music & film & art & etc festivals in all the world. Fever Ray and Faust and Clues and Micachu and Sufjan and who-knows-what. The program is out and I will be assembling a guide to the festival, like last year, full of recommendations. But in the meantime: book your tickets! And the festival has even organised a billeting program, aka POP HOSTEL, to help you out-of-towners find a place to stay.
---
(photo source unknown - tea break on the set of Metropolis)
Posted by Sean at September 21, 2009 11:36 AM