One awkward moment
Please note: MP3s are only kept online for a short time, and if this entry is from more than a couple of weeks ago, the music probably won't be available to download any more.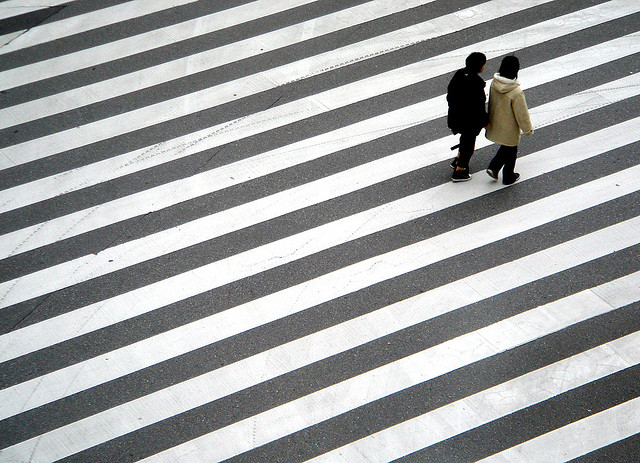 (photo by Angie Harms)
Lee Hazlewood - "For One Moment" [buy]
I was waiting to cross the street at the corner of St. Denis and Sherbrooke. Along with some business people. Well, I call everyone in suits business people. There was also a middle-aged man in spandex jogging in place waiting for the light. He looked really intense like Kevin Bacon, but his bum looked so cute in his spandex.
Across the street, there was this Asian guy who looked like a really nice guy. A really nice guy who would even help strangers parallel park. He was waving. I wasn't sure if he was waving at me or someone behind me, so I looked back and checked, but there is no one except three pigeons nodding their heads like they were listening to obscure Acid House. I've noticed that pigeons never fear humans anymore. Now I know how God must feel. I want to feel superior like pigeons... Anyway, I didn't recognize this Asian guy who waved at me at all, but just in case and to be polite, I waved back. At that moment, he had an, "oh shit! I thought you were someone else" look on his face. At the same moment, I must have had an "oh shit! I must have met him, but I don't remember" look on my face and we both walked away with guilty "oh shit! I'm Asian but i made the all-Asians-look-the-same mistake" looks on our faces. We both didn't mean any harm. We were both being polite. It was awesomely awkward and I felt alive.
Posted by Mitz at February 4, 2015 10:43 AM