PARTICULAR CONSIDERATIONS
by Sean
Please note: MP3s are only kept online for a short time, and if this entry is from more than a couple of weeks ago, the music probably won't be available to download any more.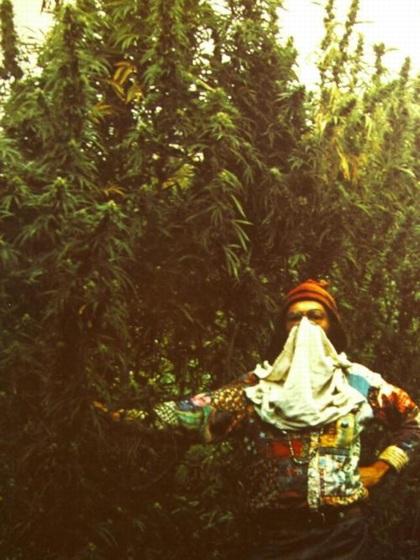 Killer Mike - "Ready Set Go ft. T.I.". At his grandma's house, Michael found an amulet. It was deep violet, the colour at the end of sunset. "Look," he said. His father and aunts were in the kitchen, talking about the obituary. "Yes," aunt Egwene said, "that's grandma's amulet. When you are wearing it, you can steal anything." "It gives you powers?" Michael asked. "No. It just lets you. It makes it okay. Put it back on her dresser please." But Michael did not put it back. Aunt Egwene was always bossing him around, and bossing his father around, so Michael went back into his grandma's pot-pourri bedroom and stuffed the amulet into his pocket. It clinked seriously. Then he took a macaroon from the living-room and sloughed off out the front door.
That summer, Michael wore the amulet and he stole things. He walked into jewellery stores, grabbed fistfuls of rings. He took angelfood cakes out of the Loblaws freezer. He stole cars and records. He walked up to a woman waiting for the bus, said, "Give me your phone." She looked at his amulet, glinting like an ember. She swallowed. "Why are you doing this?" she asked. Michael delicately lifted the cellphone from her hand. He said just, "Magic." [get T.I.'s Fuck a Mixtape]

Julian Lynch - "Just Enough". "I promise I will be a great friend to you, even when the grasses get high, even when the waters rise, even when the apple-trees fall and crush your horses. You have done me a service I can never repay, except with kindness, when all other kindnesses fade away." [buy / thanks kelly!]
---
Snailhouse and Elfin Saddle play at Casa del Popolo tonight. I will see you there, ringing my bells.
Elsewhere: This amazing letter from Efrim (Godspeed You! Black Emperor) to Plan B magazine's Andrzej Lukowski paints a kind of mythic portrait of Montreal ca 2000, in shades of steam-train roar. Beautiful and inspiring. Hope there are many good people being knocked down at ATP this weekend.

(photo source unknown - sorry!)
Posted by Sean at December 2, 2010 11:45 AM