Poland
Please note: MP3s are only kept online for a short time, and if this entry is from more than a couple of weeks ago, the music probably won't be available to download any more.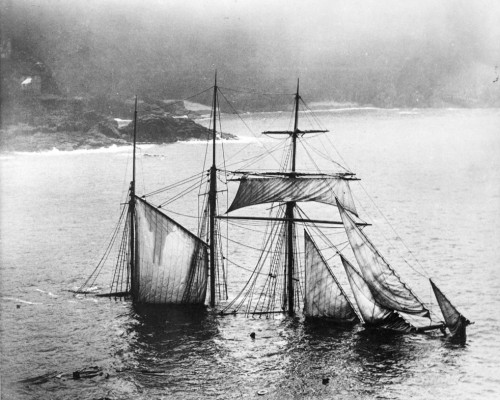 |||||||||||||||1|||||||||||||||
Poland - "Alesser Whale"
Nuzzle into clothes, closed close, hugged in something like fear or longing. With these sewn bits of fabric, with this room, this sunlight, this bed, if it could all be squeezed into one thing, some kind of shapable paste, that would be success. For in place of something permanent goes the flesh of something always partly growing, partly dying.
|||||||||||||||2|||||||||||||||
Poland - "Feelers"
Jennifer, Jenn, 2 n's, led the way. Sandy, y not i, fell a bit and blustery behind. She pushed the heavy cart and towels would fall off and the spray bottle swung obstinately on the handle, right in the place where the hands should go. "Come on! You gotta learn to work fast!" Jenn was already in 427, already stripping the bed, already humming a tuneless thing. "Get those dead flowers! Check the garbages and count the mini-fridge!" Jenn barked orders like a smiling seal, her chin up in the air, she clearly enjoyed bossing new trainees. She shouldn't be a mother, Sandy thought, but she's the kind of person who definitely will be. "Look at this shit," Jenn, having finished the bed, held up two passports from the bedside table, "Why don't people use the safe? We could fuckin steal these and go hog wild, you know?" Sandy wiped down the tub and thought about trying to cross the border with a new identity. Nothing to declare except my own genius, officer. The anti-stress body lotion on the rim of the tub made her smile. She held it up and read the back: for a woman, a flower, a goddess. "Are you almost done in there?" yelled Jenn, her voice fading in an unusual way. Sandy poked her head out the bathroom door, finally ready to bite back after all day of laying down and taking it. But when she looked, Jenn was gone, and the sliding balcony door stood open, the sheer white curtain, with ends slightly browned, flew waving in the summer breeze. She heard Jenn's familiar grunts, the kinds she made while lifting a heavy bag of sheets or moving a wrong-placed table, and Sandy went out onto the balcony. Jenn was climbing over the outside of the balcony to the next room, "Meet me in there!" "Dammit, Jenn!" but Jenn just laughed, an uptight trainee is always the same, can't take a little of the unexpected. Sandy ran around to 429, gathering the bucket and the vacuum and the cart and the fucking spray bottle. Her hair was beginning to stick to her forehead, making sharp brown bangs that looked like jagged spikes. She threw open the door, and then it hit her. The smell. Jenn stood unmoving behind the glass door of the balcony, waiting to be let in, staring at the room, at what had taken place. Both women looked, puzzled like birds, at the walls, the mattress, the floor. Spread human leavings, the scrape-off of metabolic processes, fluids and solids, all colours of the rainbow, all smells of the rancid palette, all tastes, to be sure, of the hellish. Dried slightly, like the tipped peaks of an oil painting, but blooming bountiful with scavenging microbes. Sandy threw down a bridge of fresh towels, double thick, and crossed to the sliding door of the balcony. Her and Jenn just walked, silently, out of the room and closed the door. They didn't speak for two more rooms, but in 502, in the bathroom, Jenn spoke, while looking half at herself in the mirror. "We don't have to clean stuff like that. You don't have to handle stuff like that. I mean, I'm sorry I was being a weird kook all day, making you think this job was harder than it is. It's hard, but everything is hard. You don't have to clean up something like that. That's a police matter. They have power washers for that."
[Sea Woof by Poland for free from Pocketclock]
According to Pocketclock music, Sea Woof uses Jack London's The Sea-Wolf as a "conceptual jumping off point". So if you'd like, read The Sea-Wolf novel in full.
--
I wrote a story that appears in the newly-released Reverence Library Volume One by Sing Statistics. It's about Nikola Tesla, in winter, and I'm very proud of it. The book also has works by Luke Pearson, Lizzy Stewart, Meaghan O'Connell, and Joshua Allen.
Owen Ashworth, aka Casiotone for the Painfully Alone, got in touch this morning to tell us about his new musical project, Advance Base. They have a couple of new songs on a split 7" with Hello Shark which is available for preview and pre-order from People In A Position To Know.
Tom Scharpling, and The Best Show on WFMU, are finally getting much-deserved and long-overdue but always-exciting ink from places like New York Magazine and The Onion AV Club. And just one of a thousand highlights from the show, here's just two-and-a-half minutes of a three hour show, Tom at his underdog best, battling self-inflicted adversity from the tepid or stupid callers, to his associate producer and call-screener Mike, to the illustrator at New York Magazine.
Posted by Dan at July 8, 2011 10:50 AM