PUFFBREATH AND FLURRIES
by Sean
Please note: MP3s are only kept online for a short time, and if this entry is from more than a couple of weeks ago, the music probably won't be available to download any more.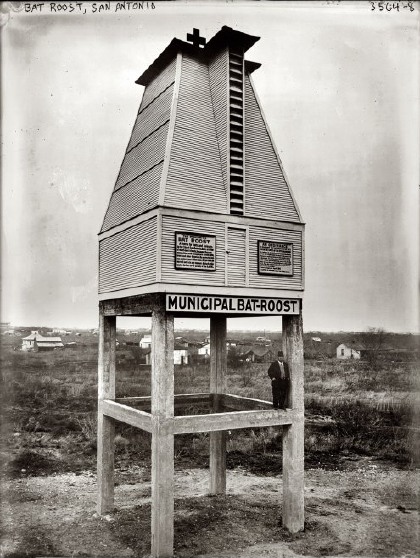 Vampire Weekend - "Cape Cod Kwassa Kwassa"
Vampire Weekend - "Bryn"
Vampire Weekend - "A-Punk"
Never have I been so happy to have egg on my face. After months of ignoring the buzz around Vampire Weekend, contenting myself with the pretty-darn-good song called "Oxford Comma" and assuming all the rest to be blog hyperbole (hyperbloge?), I finally downloaded their "blue cd-r" a few of weeks ago. Other than singles it's their only release, at least until XL issues their debut next year. And you can't buy it anywhere any more - hence my willingness to share one, two, three songs with you today. My willingness, yes, and also my glee.
Because Vampire Weekend are terrific and these songs doubly so; a mess of glint, snap and bump that sends me happily huddled into my weekdays. It's indie pop informed by Spoon, Paul Simon's Graceland, Wes Anderson, and Baroque string quartets, and if this sounds good to you then THIS WILL PROBABLY SOUND GOOD TO YOU.
"Cape Cod Kwassa Kwassa"'s named after a Congolese dancebeat but the song's not in fact a kwassa kwassa, nor is it a slow jam, although it's basically about making out, pale and collegiate, and wondering what the heck you're doing. The chorus ends, at least to my ears, like this: "Does it feel so unnatural / to Peter Gabriel too?" And while critics fall over this as a statement about "world music", appropriation, &c, to me it's just a kid's clumsy, loopy wonderin' about the having of sex. Fresh out of puberty, fresh into university, jostling shoulders and hopefully bumping boots with the rich-girl in the Benetton t-shirt and with the Louis Vuitton bag, reggaeton on the stereo like the spiced sound of i-can-do-what-i-want! And our hero, our nervy art student of a hero, thinking as he takes off his undershirt about the man who was all through his youth the paragon of funk, of musically getting down, the bootiest music that 9 year-old Ezra ever knew. Does Peter Gabriel, too, find sex so... unnatural? So happily weird? So happily, happily, happily weird?
"Do you want to fuck?" Koenig exclaims the first time round, the crowing of a lad who can't believe his luck. But he's still too shy to be so explicit more than once: "Do you want ta'?!" he sings every time after that, a lustful lamp in his eyes, "'cause you know I do." Ooo-oo ooh-ooo. And in the song's final moments, before harpsichord snaps into position to show that this era has a cadence, that this soft jersey time will end, we have the sweetest love-scene of any song this year: a scene of white sheets and pink lips and fingers slipping round the curve of an ear, a few bars where we hear just Hammond hum and hands on skin and the bluebird coos of a boy slipping out of one skin & into another. Out of the young and into the old. (Out of the heat and into the cold.)
"Bryn" is a handmade rocket, a skyward climb, the sweetest California sunrise of a sound. It's two minutes of sunkiss and the tumble of drums, it's longing and wishing and the knowledge of it-won't-be. And it's strings, wild and wheeling, the sound of the seagulls - free, certainly, but never ever home.
And "A-Punk", well, it makes Clap Your Hands Say Yeah feel defunct.
---
(Vampire Weekend do inspire a whole lot of chewy ideas around race, class, appropriation and so on. The best analysis of these is probably Eric's from last week - it certainly feels like the most honest one.)
---
Contest:
Vampire Weekend are touring and they come to Montreal on December 14th. The show's at Club Lambi. Said the Gramophone has two pairs of passes to give away. To enter our sweepstakes email me with "VAMPIRE WEEKEND CONTEST" as the subject-line. And in the body of your email please suggest an alternate name for the band, cos seriously, "Vampire Weekend" is awful.
---
(more about the site of the above photo, credit unknown)
Posted by Sean at December 3, 2007 7:04 PM