QUIET HAUNTINGS
by Sean
Please note: MP3s are only kept online for a short time, and if this entry is from more than a couple of weeks ago, the music probably won't be available to download any more.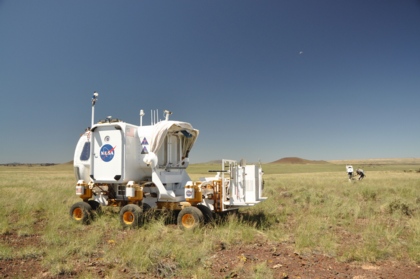 The Lightning Bug Situation - "This Body". The ghost stayed out late with friends. He came home with his cell-phone over his heart, the lawns smelling like white wine. His apartment was empty. He disrobed in the glow of the streetlight through the blinds, and as he lay in bed he realised he was still smiling.
The ghost woke up with his alarm. He stood under a cold shower. The ghost had recently fallen in love, but he had not told her yet. He bought a wholegrain muffin at the bakery, crossed the road and into the office where he worked. The ghost was a copywriter. He had two computer monitors. At lunch-time he went with some colleagues to Magpie and they shared a large margherita pizza. They did not argue over the pieces. He walked home from work through the park, watched the dogs run past him.
The ghost was sitting at home listening to Gillian Welch when he began pursuing a strange line of thought. It began with his recollection of the dogs, at the park, running raggedly past. They had not even looked at him. This was not so strange; they were running. But the ghost had this odd sense, this shadowing or premonition, that animals never looked at him. It felt like a premonition because it was something the ghost felt he was on the verge of realising, but hadn't yet. He felt himself suppressing it. He thought of Neale and Raffi's cats, and how they wove between his feet, and never looked up.
The ghost stood at the window. The city flickered. He had never been stung by a hornet, by a bee. He considered mosquito bites. He laughed at himself. Considering mosquito bites! He set the thoughts aside. As soon as they were set aside he began thinking about them again. Am I real? he asked himself, suddenly. Do I exist? These were not obvious thoughts to have, after seeing dogs run past. They signalled a deeper suspicion; the ghost knew this. He lay in bed.
The ghost began to wonder if he was a ghost.
What the ghost wanted to know, was: If he were a ghost, could he tell her?
---
"This Body" is a single from the new album by the Lightning Bug Situation, Call (buy). There is a chance it could take your breath away. I am privileged to offer it up, in fact the whole single proper, with artwork and b-sides, including a weary song called "Hold On". We have written about Lightning Bug Situation before; it is the project of the Speakers' Brian Miller. Visit his blog.

Download the "This Body" single (zip, 20.5mb)
01. This Body
02. Hold On
03. This Body (peter musselman shoe in a dryer mix)
Here are the lyrics to "This Body", because I like them:
Leaves, on an old suitcase:
Wet and red,
Buried deep in the woods in the fall.
We stumble upon it as we walk in the rain,
Our hoods pulled tightly over our heads.
This body.
This breath.
These eyes, hands, and feet.
Lost in a dream.
Find my way back:
To you.
We crouch down and push the leaves off to the side.
A rusted buckle breaks right off.
I look at you and you smile at me,
Your wet hand on my shoulder.
Posted by Sean at September 23, 2010 12:41 AM