RAINY RAY
by Sean
Please note: MP3s are only kept online for a short time, and if this entry is from more than a couple of weeks ago, the music probably won't be available to download any more.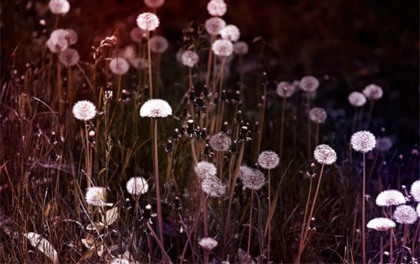 Abbey Lincoln - "Left Alone". Abbey Lincoln exaggerates her loneliness. She is not as alone as this. But this is what we do: we sing our sorrows in whole melodies. We shade our unhappy moments with stricken colours. We do not moderate. Listen to the trumpet and sax, painting a darker picture than the one they go home to. Listen to your heart, beating an acknowledging yes. But it is not so bad. It's a beautiful day, of rainstorms. It's not so bad. Listen to a sad song. [buy Straight Ahead, and rest in peace, Abbey Lincoln.]
Vijay Iyer - "Mystic Brew (Trixation Version)". "You're the Golden Boy, Cal. You catch every grounder, every fly ball, every bunt and near-homer. You lift more weights than any of the other guys. You bed all the girls. I seen you flip coins once - fifteen heads in a row. The light's always green, the sky's always blue, the elevator's always waiting when you get home. I know it's always been that way. Growin' up, you ran and jumped, you won, you ate red apples and drank clean white milk. You were never unrequited."
"But one day, Cal, you're going to wake up and you're not going to be the Golden Boy any more. You'll hit traffic. You'll miss your plane. You'll trip. And as the coin-flips stack up 50/50, as the balls slip out of your glove, it's gonna get hard. It's gonna get tough. You gotta bear it. You gotta persist. Keep the glints gathered in your eye. Because sooner or later, that gold is gonna be back. Princes become kings." [buy Historicity]

---
The dearly departed Falkirk-born band Arab Strap are reissuing their first two albums, Philophobia and The Week Never Starts Round Here. In honour of this, I invite you to revisit my Arab Strap farewell post from 2006 - I've reposted all of the MP3s. Buy the double-disc reissues from Chemikal Underground.
Posted by Sean at August 16, 2010 10:46 AM