Reams of the Un-Quotable
Please note: MP3s are only kept online for a short time, and if this entry is from more than a couple of weeks ago, the music probably won't be available to download any more.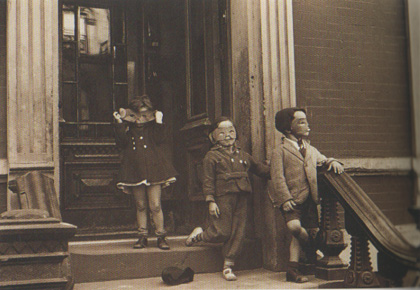 (photo from the incomparable mirrorworld)
"WE'RE ALL THE WHISKERS AND BODY PARTS AND ALL OF US AND VICE VERSA" - thom stylinski
"If all is not lost," he said, limply, to his cat, who had bad organs, that were shaped like church bells, ones ringing on the wedding day, of two sailors, one dressed as a woman, something everyone knew at the party, which was far too long, and too much filled with bad dancing, that was learned on the fly, and that paid no tribute to the long-haired band, who had already broken up, and was playing their last show, the first of which was in their high school, which was now abandoned, but secretly had a family living inside, that had immigrated from the south, where it was too hot to live, where people died in the thousands from the heat, which was creeping slowly up the continent, drying everything in its path, which looked like the way sun moves up a hardwood floor, in fuzzy patches of yellow warmth, which was just warm enough for an old cat to sit in, "then you and I will be okay."
His cat dead, his degree still 15 credits away 30 years later, his lunch sitting like a brick in his gut, his walls mostly empty white and stained, his kitchen filthy, cracked, wretched, his whole damn tired life a tidy dusty mess, he rips apart his room to find, unsurprised, a little piece of pure sunlight, a piece you can touch. Something no one else has.
[Video (great)]
[Buy for 10$] ...The Whiskers have made an album of grey gorgeous leaves and giant wood panels, slowly spinning and fanning. Of pulses and dreams and night swims, and horrible terrible tangible imagery. You can dance yourself to death, you can duck the giant swinging boom, or you can fall asleep to the sounds of someone crooning their heart inside out. It's a beautiful thing...
Posted by Dan at April 4, 2008 11:35 AM