RED EYE
Please note: MP3s are only kept online for a short time, and if this entry is from more than a couple of weeks ago, the music probably won't be available to download any more.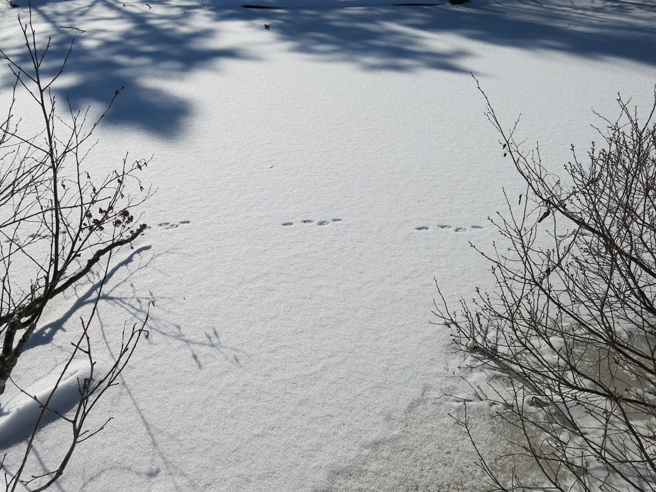 Looking out at the towering snow dunes through her full-spectrum goggles, Ki'ax thought she saw something move in the midst of the blizzard, but quickly convinced herself that it was only a snow-mirage.
She returned to her broken cloudbike and replaced the alteriator as quickly as she could. It needed a lot of finesse and she had to stop every few minutes to warm her hands in the front pocket of her parka.
She hadn't always lived on Demdrex, the winter planet, but she knew that it was futile to think of the tropical archipelagos of her home planet, Kwii. She tamped down the thoughts of sandy beaches and the feeling of warm ocean water on her skin. She sighed at the thought that it would be years before she saw it again. "You won't ever see it again if you can't get your cloudbike operational before nightfall," she said to herself. There was no one around for miles.
She checked her goggles again, but this time there was no hint of life. Good. Ever since she was dropped onto Demdrex to run the tuck shop by the gates of R'kah, the capital city, she had heard tales of the stalker. Whether it was man or beast none could say - no one who'd seen it had survived. By the corpses discovered frozen on the dunes it seemed that the stalker began by eating its victim's eyes, before draining their blood.
"It's just a myth," Ki'ax told herself, "something those jokers down Rockside use to freak out newbies. I'm not scared." The sky had gone from slate grey to something even duller and darker.
As she inserted the power-awl back into place, Ki'ax finally put her frozen hands back into her heated gloves. "That's what I get for trying to do some sightseeing on the great dunes," she laughed, now that the crisis was over.
Ki'ax got back on her bike, but it rose slower than usual. Looking down she gasped when she saw why. The stalker, pale fur, long arms, red eye, white teeth, was hanging from the landing skids.
"Okay." Ki'ax remained calm as she pulled up higher and higher. Its grip didn't loosen. She had been a pilot during the Arcadian insurgency; she didn't scare easy. She looked into its red eye for a moment before initiating the avoidance manoeuvers she learned at the institute. She could tell it was hungry.
Its grip finally loosened after a triple three-sixty roll that made her airsick on the instrument panel. She saw its incandescent red eye falling into the dark winter night, before setting her course back to R'kah, its bright lights glowing against the horizon.
[buy]
(photo of fox prints by Spike)
Posted by Jeff at February 10, 2015 9:30 AM