REGULATIONS
by Sean
Please note: MP3s are only kept online for a short time, and if this entry is from more than a couple of weeks ago, the music probably won't be available to download any more.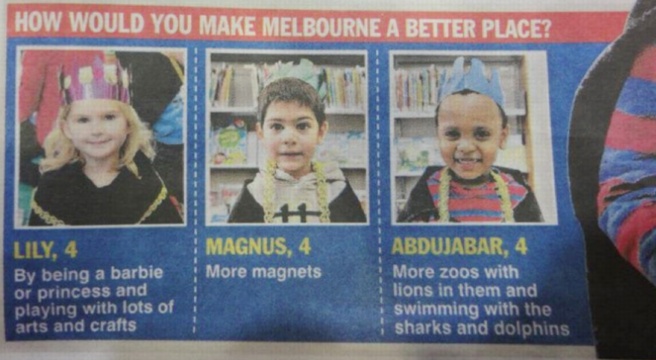 Hooray for Earth - "True Loves". The notion with the laser-guns is that you'd get this device, point it at someone, and make that someone disappear. They'd be detonated, demolished, turned into spray. The first laser-guns were gigantic, big as rooms, but the scientists were certain that they'd improve. The laser-guns would get smaller, small as guns, and space-cowboys'd be able to carry them in holsters, swaggery. Unfortunately the laser-guns never got smaller. The technology just didn't scale down. So we haul our laser-guns, big as rooms. in wagons the size of dance-floors. They are heavy and cumbersome. They are impossible to get into position. Instead of shooting people, we usually spend our time orienting and aiming our room-size weapons. We chat and mingle. We fall in love with each other, we laser-gun operators. We are incorrigible, we're like a village, and we're very happy. [buy]
1. WORK OUT THE RULES.
2. THROW YOUR ANVILS.
3. CATCH ANVILS (if appropriate).
4. DECLARE WINNER(S).
[buy]
---
Both of these songs come to me via the blog Hunt & Gather, whose Some of the Best Songs of 2011 That You May Not Have Heard Yet is the best such list that I've encountered. Not just because of the little unspoolings prose, but because the songs are great! And many of them I hadn't heard! Andrew likes the sorts of songs that I like, and if you're like us you'll like them too. Besides Waters and Hooray for Earth, my highlights are Nomadic Firs, One Room, Mr Little Jeans, Gross Magic, the War on Drugs, Dirty Beaches, Quilt, Purity Ring and Yohuna & Adelyn Rose. Go forth and enjoy.
Posted by Sean at January 30, 2012 11:41 AM