RICOLA!
by Sean
Please note: MP3s are only kept online for a short time, and if this entry is from more than a couple of weeks ago, the music probably won't be available to download any more.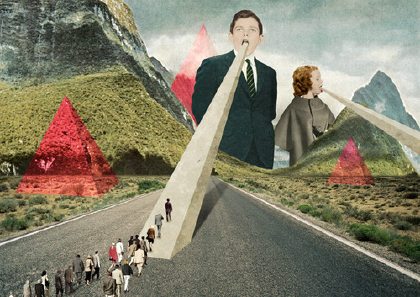 Earl-Jean - "I'm Into Somethin' Good". Earl-Jean's voice, so much higher than Herman's Hermits', makes this (earlier) version of "I'm Into Somethin' Good" sound as if it were recorded at a mountaintop studio - somewhere everyone is oxygen-deprived. The singing's lightheaded, a little tipsy; the saxophone sounds as if it's being blown through a straw. But even if it's missing some of the Hermits' kineticism, or if it thrills a little less, it's got a sharp silver sparkle in all this thin air. Earl-Jean's singing a different phase of infatuation, an earlier instant of head-over-heels. You know the one: where your thinking's lightheaded, a little tipsy; and every breath feels as if it's being pulled through a straw. [buy]
Charlotte Gainsbourg - "Me and Jane Doe". Like all the best things on Charlotte Gainsbourg's IRM, this is a plain song, artfully recorded (with help from Beck). The drums (as always on IRM) are wonderful. The drums turn it from a pleasant soft-rock ditty to a pleasant soft-rock ditty with something else. It's matte and real and dusty and concreted. I can't put my finger on it. It's the difference between a film set and a city street, a look in her eye and a look in her eye. One is fake and one is real. [buy]
---
To my great amusement and enjoyment, the Torture Garden have posted their favourite 51 songs of the year 2008. With breathtaking and elegant original artwork. Shane also recently posted the Luyas' new Radiohead cover, which I considered sharing but, er, didn't. Go see.
(image above by Julien Pacaud)
Posted by Sean at January 11, 2010 12:29 AM