RISING DAUGHTERS
by Sean
Please note: MP3s are only kept online for a short time, and if this entry is from more than a couple of weeks ago, the music probably won't be available to download any more.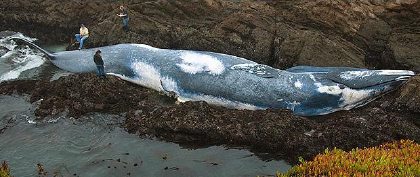 Ola Podrida - "Donkey". Hard-strummed banjo, and David Wingo, one of my favourite songwriters, singing. He strums and sings louder & louder, and yet it's not because of mere urgency, the wish to communicate that he cares. He has to yell because there is howling. He has to raise his voice over roars, whirlwinds, tides. This doom is murmured in creak & drone but it's also promised in Wingo's (marvelous) lyrics: We yelled our names over the noise, we saved the girls and drowned the boys. Sometimes you are yelling too loud to know if what you yell is a confession, a warning or a memorial. [website & videos / buy Belly of the Lion, which takes its title from this song; Ola Podrida are wonderful.]
The Desks - "If You Will, I'll Stay". I used to think this was a song about wanting. I think now that it's a song about choosing. (And, if we're lucky, the joy of the choice.) [download free]
---
Earlier this year, my friend P and I helped La Blogotheque to choose ten or fifteen wonderful Montreal bands that are not yet very famous. Then Vincent Moon came to Montreal and in spaces around the city, he shot films, tiny little Take-Away Shows, with some of these. These small films are now online: VIEWS OF MONTREAL. They feature (modest, ragged) performances by: BRAIDS, Clues, My People Sleeping, Witchies, The Mittenstrings, Little Scream and The Luyas. Perversely, I haven't yet seen any of them bc streaming video doesn't work on my computer. (Take note!) But I have reason to believe they are very, very special (and consist, I think, of one of the first-ever chances to hear Little Scream, who has not yet released any recordings). Merci à Mathieu, tous et toutes.
Finally, a re-run: End-of-Year Plea! As usual, I will be preparing a list of the best songs of 2009. And as always, I ask for your help. Heard a wonderful song, this year? One that we haven't written about? Please email it to me. Major-label or local obscurity; indie rock, folk, hardcore, especially r&b, pop and chart hip-hop - you name it, I'll listen. But do remember: I care about the song, not the artist, not the album. Please don't send me more than one track by any given act. (And please send MP3s - not links to MySpace/Youtube!)
Posted by Sean at November 12, 2009 11:46 AM