RUN ON AND RUN ALONG
by Sean
Please note: MP3s are only kept online for a short time, and if this entry is from more than a couple of weeks ago, the music probably won't be available to download any more.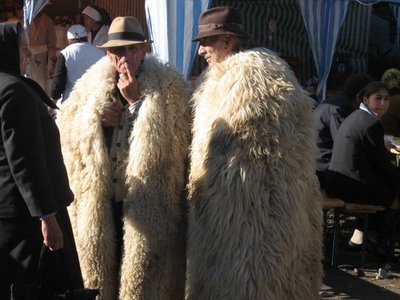 Drew Danburry - "I'm Pretty Sure This Is Someone Else's Song, But I Couldn't Figure Out Whose So I'm Keeping It!"
Evidently Drew Danburry doesn't know where this song is from. I don't recognize it but it does remind me of a few familiar ditties. The song of chestnuts falling, for instance, or the melody whistled as guy-in-apron pulls the chestnuts from the oven. The song you sang when winter became spring and then receded back into winter, but still it's a nice day. When your bicycle's suddenly working ok again, or when you bump into your friend on the street and you only talk for a sec but it's clear in the clear of their eyes that they were really happy to see you. And you were happy to see them, too. Because there's a bright shiny sunny day / beyond the storm.
And I wish you were able to keep all things when you can't figure out whose they are. Like: "Whose is this ice-cream you are holding? Who knows! It is mine now." Or: "Whose is the moon? I'm keeping it!" Or, and finally: "To whom does this pretty girl belong, sittin' next to me here; well I guess maybe [whispering] i'll call her mine." [MySpace/buy]
Xiu Xiu - "Under Pressure (ft. Michael Gira)". Xiu Xiu throw themselves at the Queen/Bowie classic, like strawberries catapulted at Quebec City's walls. (Swans'/Angels of Light's Michael Gira's there too. So are saxophones.) It's a splendid, beautiful, bloody fucking mess -- like if we stretch the earlier metaphor I guess I'd say the strawberries knock Quebec down, -- and if you get distracted by my run-on sentence and Xiu Xiu's masterpiece you might start thinking about Quebec as Jericho and "Under Pressure" as Joshua's shofar-call, or Quebec as yr defences and "Under Pressure" as yr sweet baboo, or Quebec as yr (my) Xiu Xiu skepticism and "Under Pressure" as the thing that man, blows it altogether away. [pre-order (out next week)]
---
Elsewhere:
Sing a message in nightingale.
Gramofriend Casey Dienel has a new record coming out in April March and it's under the band-name White Hinterland. You can listen to a song here. The album is wonderful and I hope to write more about it soon but in the meantime you can read the big ole' press blurb I wrote for her. Casey's voice is more hidden here, crouching amid swish and drone and the wildflower jazz of her friends.
And finally, to my surprise and delight, some of you out there have nominated Said the Gramophone as Best Weblog About Music in the 2008 Bloggies. They are like the Golden Globes for blogs, only I don't think we even get an honorary press conference. StG was nominated for "Best Writing" in 2006, but here we are this year in a more straightforward category. Please consider voting for us, or for one of the other nominees - it's not the usual mp3blog dramatis personae and we're definitely not the only ones I'd be happy to see win.
As always, thank you so much for reading.
[photographer unknown; photo taken from heaven & here]
Posted by Sean at January 24, 2008 6:30 AM