SHORTY
by Sean
Please note: MP3s are only kept online for a short time, and if this entry is from more than a couple of weeks ago, the music probably won't be available to download any more.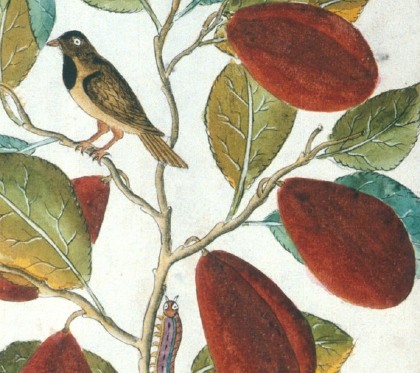 The Speakers - "You'll Remember". The first two and a half minutes are about trying not to remember, and the last minute and a half are about nothing but remembering. There's an eternity between each resound of piano. Enough time to have a thought and then shove it away; enough time to be happy for a moment before there's that flicker of recall; enough time to imagine for a second that you could forget, that you could move on, that you could leave your sorrow with the water that spirals down the drain of the sink.
The Speakers haven't released anything official since the bloody marvelous Yeats is Greats (2005). (Though there's the Lightning Bug Situation side-project.) They have nevertheless got three whole unreleased albums, not to mention live cuts, odds 'n ends, and so on. So even if The Speakers have nothing new, they have something new: an extremely limited CD-R of their "best" unreleased material, including the above track. It's a very pretty record, perfectly suited to snowfall, with shades of Elliott Smith, Grizzly Bear, even Stars of the Lid. It won't be available in shops.
Said the Gramophone has three of these to give away. If you'd like the chance to win one, email me with the subject line "THE SPEAKERS", and include in your email the best thing anyone has ever whispered to you. Thanks to The Speakers for the invitation to do this.Speakers contest is over. Thanks for your remarkable entries. I'll email the winners. (There's still time to win tickets to Vampire Weekend's concert in Montreal, too.)
[buy other Speakers/Lightning Bug Situation things, or go to the LBS release party in San Fran on Saturday]

Freeway -"Take it to the Top (ft. 50 Cent)". A song borne entirely on the back of Mr Cent: forget Freeway's whingeing, even the cinema-carpet synth riff, we're here to hear Curtis sing the hook. His delivery is gentle, almost kind. "You gotta believe me," he sings, and when he says where he'll take you (to the top), the squeak in his voice is imbued with affection and play. "Shorty," he calls you, and for a moment you can imagine what it'd be like to actually be loved by this guy. [buy]

Broadcast 2000 - "Get Up And Go". A folk-pop song in the broken beat style, as if The Books gave Kings of Convenience the hiccups. Broadcast 2000 is Artisan's Joe Steer gone solo, but "Get Up And Go" is one of these songs that feels very much like it was made among friends. There's no loneliness in this - instead hope, pleasure, community. Light reflected off guitar-strings and onto faces.
---
(image from Tradescant's Musaeum Tradescantianum, via the great BibliOdyssey)
Posted by Sean at December 6, 2007 8:38 AM