SNOWFALLS ON BONFIRE
by Sean
Please note: MP3s are only kept online for a short time, and if this entry is from more than a couple of weeks ago, the music probably won't be available to download any more.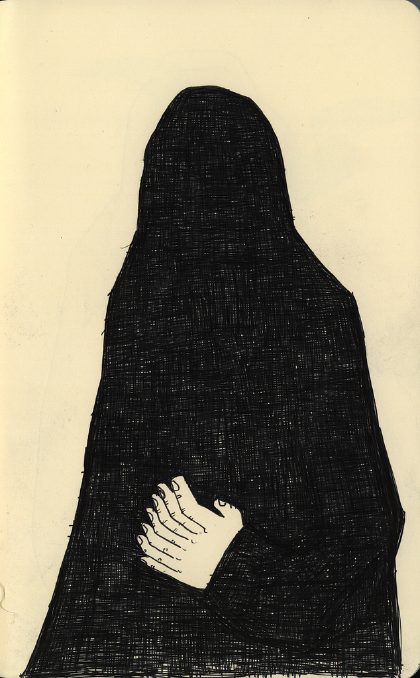 The Mittenstrings - "Rochester Said".
The Mittenstrings are a young band making folk music that's earnest, whispered, tender. Naturally, they decided to present it through a sardonic, stop-motion video sitcom. The videos are beautifully handmade, drily hilarious - the closest aesthetic equivalent I can think of right now is a 25-year-old Charles Schultz oil-painting a zine. But the songs are something so different. Yes, they could soundtrack Charlie Brown's pensive walkthrough the snow - but these hushed voices feel private, intimate, murmurs from the far side of a window. Organ, acoustic guitar, synths, occasional glockenspiel or recorder - it's gauzy stuff, self-recorded in Montreal, and yet even in this form it captures something essential about heartache, about winter & summer and the particular melancholy of we who live in cities.
[Watch the complete Mittenstrings "sitcom" here, and order CDs/DVD through MySpace or Facebook]

Sister Suvi - "Longlegs" [rough mix, unmastered].
Sister Suvi are one of Montreal's greatest new bands, authors of one of Said the Gramophone's favourite songs of 2008, and you are going to be hearing a lot more about Now I Am Champion, their debut album. For now all I can offer is an unmastered track called "Longlegs"; a track that's fireworks in a paper bag; a track that's strings, asphalt, tropical fish, oak casks; a track that's track & field, a reason to get up 'n run; because Sister Suvi will play at Casa del Popolo on Saturday night, Jan 17, their first gig in ages, together with 514 hotstuffs Parlovr and Mixylodian. I'll be there - so should you be.

(image by nick howard)
Posted by Sean at January 15, 2009 12:01 PM