SOME COLD COMFORTS
by Sean
Please note: MP3s are only kept online for a short time, and if this entry is from more than a couple of weeks ago, the music probably won't be available to download any more.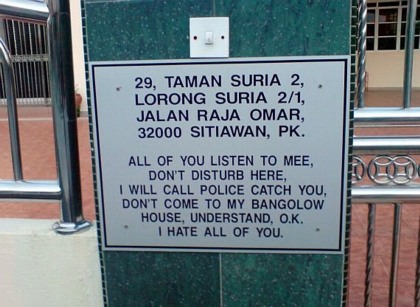 Silly Kissers - "Sweet Adrian". He gave you his keyring and said, "find me". He was wearing a blue tank-top. As he biked away, the roadster's chrome flashed in the evening light. You flagged down a cab. You said, "follow that boy." He knew you were behind him; he wove and swerved; he jumped a curb and vanished down an alley. You would have to do this by feel. You exited the taxi, paying with a $20. You ran. On a block filled with apartments, you strode back and forth, sniffing the air. He was in here somewhere, with his feet up, waiting for you. The street smelled of sweet smoke. You jingled the keyring in your hand, squeezing the plush ape keychain, wondering which screen-door to break down. [buy, previously]
Nina Nastasia - "You Can Take Your Time". Nastasia's new album, Outlaster is wonderful, better than her last, full of strings and Jim White's prowling drums. Its most earnest moments - like this, a song of advice and comfort - still feel partial, slightly hidden. This has always been her way. Nina Nastasia sings sweet words, and sad words, but she never sings all of them; she leaves things out. These blank spaces are spare rooms, empty woods, cupboards to slip into. [out today - buy]
---
Even after this weekend's two exceptional shows, am keen for what this week is to offer: Saturday is Tune-Yards, the Suoni festival is due to begin, and before all that, on Wednesday, the grand re-opening of the Rialto - one of the city's most beautiful venues. Just $5, featuring the Luyas, Avec Pas d'Casque and the Hoof and the Heel.
(photo source unknown)
Posted by Sean at June 7, 2010 8:00 AM