SOMETHING GOING ON AROUND HERE
by Sean
Please note: MP3s are only kept online for a short time, and if this entry is from more than a couple of weeks ago, the music probably won't be available to download any more.
Throw Me The Statue - "Conquering Kids". A melody so sweet it seems plucked from the tracklist of Bridge Over Troubled Water. The drums don't feel played so much as dappled, the song not so much sung as released, like a blue balloon into a blue sky and us just watching it go up & into the clouds, murmuring to each other yes look at it reach so high. [pre-order (out v soon!)]

The Clientele - "(I Want You) More Than Ever". This is a song from when the Clientele were younger. (Before the chill came.) When they could write a song coloured in leaf-shadow and train-smoke and all the rising glitter of a heart in full swung swing. (The days when the nights were all still to come, a starlit tunnel not yet walked through.) If anyone out there is reading this today, let us do the other way round: make it a song for when we're just a little older, (for when the chill subsides,) for when the nights oh are still to come to us and this day is just a premonition, warming by the second. [buy Suburban Light]
---

Montrealers can still enter our contest for tickets to Yeasayer this weekend.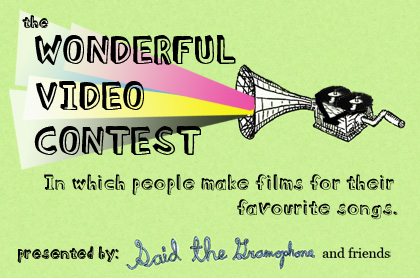 And of course you still have one day to enter our remarkable, unprecedented, gutbusting Wonderful Video Contest. It takes only an hour to take your little digital camera and string together a series of visions, a poem of light & look to go with a favourite song. Go on - do it. For yourself as much as for us.
---
The initial lineup for this year's Suoni Il Per Popolo festival has been announced. Look who's coming to Montreal: Loren Connors, Nels Cline, Sir Richard Bishop, Carla Bozulich, Greg Macpherson, Mt. Eerie, Vic Chesnutt, Roscoe Mitchell, the Sun Ra Arkestra, and more.
Posted by Sean at February 4, 2008 1:16 AM