STARLINGS STARLINGS STARLINGS STARLINGS
by Sean
Please note: MP3s are only kept online for a short time, and if this entry is from more than a couple of weeks ago, the music probably won't be available to download any more.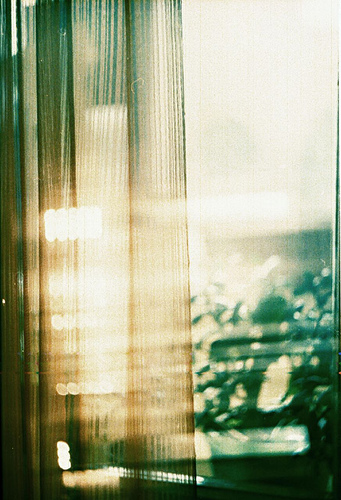 Here's what a fanfare is: It's when the trumpets all go BADEDAAAAAAAAAAAAH. It's when they play their brass notes in ALL CAPS and it's when the drums they play fierce & fearsome ratatatat-tat. Fanfares startle, they wake you up. They're a coup d'or to the eye. They ANNOUNCE - they announce something is coming, a splendour is coming - "Sons & daughters," they are saying, "a gladness is coming!" They are rare. Fanfares lose their oomph when they are repeated too often; it's why we don't hear them every time we enter a room (and why royalty so quickly tarnishes). Elbow know this, the importance of the rarity. And they know that it is beautiful, so beautiful, to hear a fanfare in NOISE. To realise in all life's cacophony that the noise you hear is FANFARE, hidden there.

And they also know oh oh oh man when you can ask someone "Darling is this love?", fuck, seriously, FANFARE.



"Starling" and the rest of The Seldom Seen Kid are probably the best sounding album of 2008 so far. Beautifully, beautifully recorded.


heart in mouth & empty handed i still have to say, world, that i love love love a good love song.


[buy]
---
The Lifted Brow is an Australian book/zine project that is excellent. Their TLB4, due later this year, will include stories, music, poems & scraps in book & cd form, with a hundred writers, musicians and so forths making things inspired by a fake bookshelf discovered by Michaela McGuire. They haven't announced the lineup yet, it doesn't look like, but I promise you it includes some of my favourite writers and musicians (and also me). They are also holding a contest for other submissions - and the prize is big as sin. Go see.
Posted by Sean at March 24, 2008 1:38 AM