STREAKED SENSE
by Sean
Please note: MP3s are only kept online for a short time, and if this entry is from more than a couple of weeks ago, the music probably won't be available to download any more.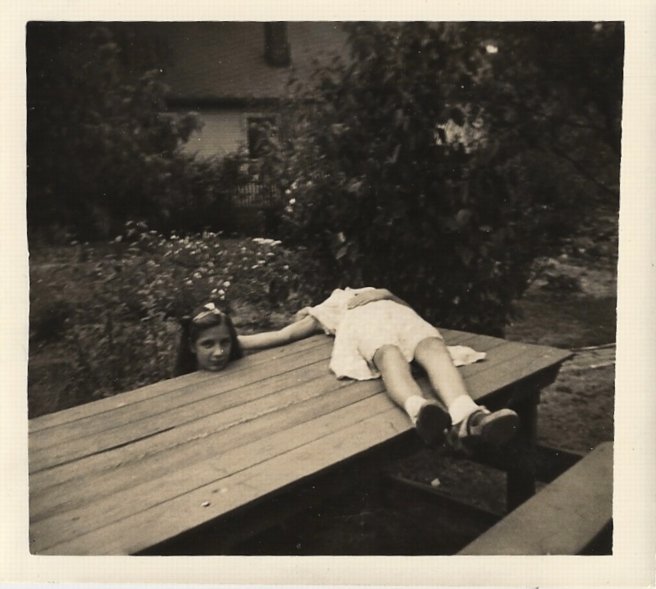 Language and Politics - "Denny's (on Thursday)". Solar flares, scorched skies, and so a hundred news reports about flooding, locusts, the economic impact of sun-spots. You pay no attention to your record collection. You do not realize something is happening there. Those plastic discs, vinyl slabs, streaked and shocked by weather. Two years later, you pull out a TV On The Radio album, lay it on the platter, find a million microscopic changes. Shines gone matte, glitters where nothing glittered before, all these shifted thrills. [buy on Bandcamp]
Peggy Seeger - "When I Was Single". Let me put it this way: Peggy doesn't seem very happy, hitched. She has problems with dishes, children, shoes, such a heavy heart. When I was single, my shoes they did squeak / Now I am married, Lord my shoes they do leak / Lord, don't I wish I was a single girl again. So many complaints, low and sad. But she doesn't mention her husband. Or at least she doesn't mention him in words. I think that's what the closing bars are about, just hummed, and I can't work out quite what's wrong.
I discovered this song as part of No Words' new mix, MCML: A 1950s Reel. Beautiful 50s folk, from around the world, available as a free 70mb download.
Posted by Sean at August 15, 2011 11:25 AM