TALKING WITH NICO MUHLY
by Sean
Please note: MP3s are only kept online for a short time, and if this entry is from more than a couple of weeks ago, the music probably won't be available to download any more.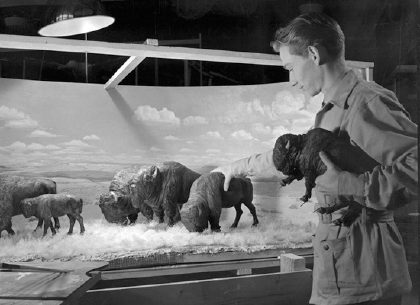 (image source)
The October issue of The Believer includes my second interview for the magazine, this one with the composer Nico Muhly. I wanted to talk to Nico not just because I like his music, not just because he's such a good, er, talker, and not even because I admire the people he's worked with, from Antony to Bonnie Prince Billy to Bjork. Mostly I wanted to talk to him because he is 26 - and I relished a conversation about classical music with someone whose background, and context, resembled by own. Someone who browses MySpace sites & watches dumb Youtube videos & gets Cam'ron mp3s emailed to him, just like me.
Anyway, the Believer has generously put the whole interview online here.
And here is part of the conversation that was left on the cutting-room floor.
Nico Muhly: If working with classical musicians is like with dressage ponies, then working with someone like Sam [Amidon] is like working with a zebra. What's so genius about Sam is that his musicianship is so formidable but his so path to expressing that is so completely Other to mine. His is unintentionally elaborate, almost Javanese thing about expression, how much you're going to get, where it's going to come from...

The way that he sings so flat, his eyes are always sort of dilated – black eyes in cartoon almost, the way he looks. So working with him feels like a totally different zoology. When I was doing his album, his technique informs the way that I make decisions. He has this affectless way of going about these songs that are very beautiful.
Sam Amidon - "Saro"
If you take a song like "Saro", I was like: okay, what am I going to do? I want to go with machines, like early choo-choo train Americana, and I want a really heart-rending but sort of corn tone and folky, almost inappropriate trombone solo.

You just think more iconically and more definitely. You can be more towards the front of the stage with what you're doing. Just three images: a trombone that is only playing the interval, countermelodies from "Sweet Caroline" [buh buh buh], this little machine string thing, and then Sam.
Nico Muhly - "The Only Tune (with Sam Amidon)"
When I have him play with me, we completely reverse it. We do this borrowed, weird fake soundscape minimalist genre. We wild out in early Americana sacred harp loud bellowing. And we have whale butchery, and knives, and all this crazy gothic over-the-top stuff. The complement is like the inverse from his album.

...

"The Only Tune" came to America from England. The fundamental narrative is that there are two sisters and for whatever reason, probably jealousy, one of them pushes the other one into the river that they're walking alongside. And the one who is pushed into the river, her body floats downstream and she is washed up in a mill pond, a deep mill pond. Her body is fished out by a miller with a long, long hook and left on the bank to dry. And a fiddler comes walking down and sees the body and basically butchers it on the site, and turns it into a violin. And so the hair becomes the strings, the nose-bridge becomes the bridge, the finger-bones become the finger pegs, and it's incredibly macabre – and the whole time, after every line, there's this refrain: oh the wind and the rain, oh the wind and the rain. And of course when the fiddler finally makes the violin, the only song it can play is "Oh the Wind and the Rain". But the fiddler's song "could melt the heart of stone". It's this crazy line.

For me there are three icons in it, which are: the hook, the first image of the girl, and this last image of a completely desiccated, a pile of scraps, a field dressing of a girl – and a bone violin. It still gives me chills just to describe it.

And I was like: okay, I'm going to do three sections in this piece. And I want the first one to be very old timey, banjo, straightforward any old song about anything, and the second section – the butchery, wants to have actual sounds of butchery, wants to be aggressive, wants to be a psychopath. And then the third section I wanted to turn into this sort of Water Music. The scraps of the girl looking up at this violin being played, and it's this very melancholy, straightforward guitar, all these different constant pitches, and behind it there's a landscape of marimba, farfisa orange – like if you washed ashore in New York in the 60s. Glassy. All the comfort food of my vocabulary – celeste, bells, glockenspiel, and at the end it has the sound of a gentle rain in Iceland.

So I made this emotional plot of the three sections, I sent it to him and we figured out the relationship of the keys that I needed each one to be in. You start in A, then you get jacked up to B-flat and they you sink down to G in the end – it's always the story. And then I had him sing it a couple of different times against nothing. I didn't share with him anything of what I was planning. I gave him instructions and he was looking at the lyrics. And I had him put these irregular rests between all the phrases, so it always gives it this anxious feel – and once I had that I mapped it onto a grid and then I composed out all the accompanying figures and then he did some sort of background vocals, all those pulses, also raw in Iceland – so I had those separate and I knew they were going to fold in. And that for me is a great moment – when you just load it into ProTools and everything lines up.

Writing the song was the opposite of what happens to the girl's body – you take these scraps and put her back together in a sort of resurrection. It's very satisfying. And I have a real infanticide fetish, I guess.
[
buy Sam Amidon's All Is Well
(
previously
on StG) |
buy Nico Muhly's Mothertongue
]
Posted by Sean at October 9, 2008 1:26 AM