THE DARK NIGHT RETURNS
by Sean
Please note: MP3s are only kept online for a short time, and if this entry is from more than a couple of weeks ago, the music probably won't be available to download any more.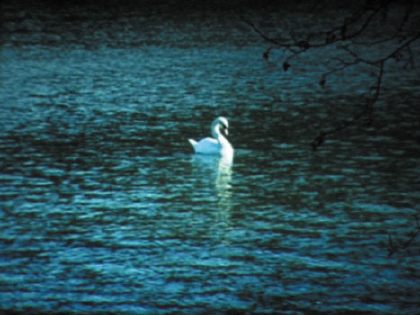 My People Sleeping - "Seahorse". It shouldn't happen, not knowing. Not knowing if something is perfect, right, good, rising; or if it's flawed, wrong, rotten, collapsing. You should be able to tell. Like you can tell if a jar is empty or full... like you can tell if a lamp is off or if it's on. But I remember (and My People Sleeping remember, I think), that there were times when I couldn't tell. When I didn't know. When I was squinting at the fucking stars and trying to figure out if I recognised them. If I knew what I was doing or who I was standing beside.
[My People Sleeping's debut EP is certain, deft, weird and truly wonderful. (It is also Montréalaise.) Listen to more songs at their MySpace and write them for a copy, do.]
Al Green - "Unchained Melody". (It's because you know this song, "Unchained Melody". The song would not be so good if you did not know the song. But you do know the song and so, so, and so, and so, so, so, so, so. In its opening bars, the song becomes its own promise: yes, it will be thus, this is what it is, what you hope & know it is. And when the chorus arrives, when it gently soars, when at last we feel "your... touch", I'm ready to spend my life with this song. I'm ready to commit myself utterly. It's a song that is everything it promises to be; a true love that's as true as the truest flickering hidden shown hot part of itself oh true.)
[buy]
---
In the previous year, nearly twenty defendants in other Baltimore cases had begun adopting what lawyers in the federal courthouse came to call "the flesh-and-blood defense." The defense, such as it is, boils down to this: As officers of the court, all defense lawyers are really on the government's side, having sworn an oath to uphold a vast, century-old conspiracy ... The defendants also believed that a legal distinction could be drawn between their name as written on their indictment and their true identity as a "flesh and blood man." Judge Davis and his law clerk pored over the case files, which led them to a series of strange Web sites. ... Although Mitchell and his peers didn't know it, they were inheriting the intellectual legacy of white supremacists who believe that America was irrevocably broken when the 14th Amendment provided equal rights to former slaves.
Our Sappyfest Contest is still on.
Posted by Sean at July 21, 2008 1:09 AM