THE DIRT OF THE PAST
Please note: MP3s are only kept online for a short time, and if this entry is from more than a couple of weeks ago, the music probably won't be available to download any more.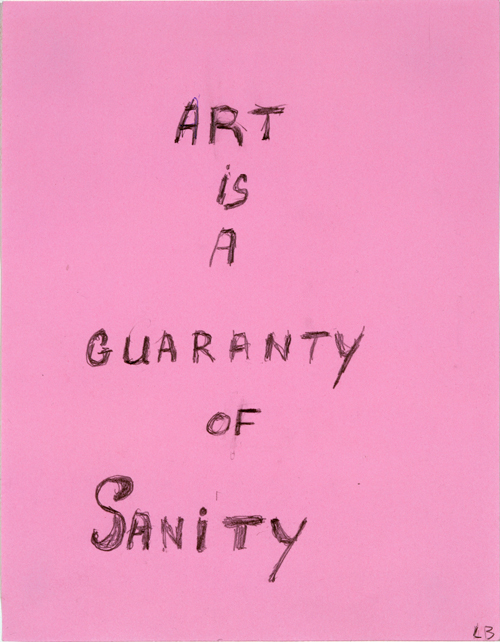 The Weather Station - "Way It Is, Way It Could Be"
Eric answered the door. It was his elderly neighbour from down the street.
"Come in! The electricity was just connected and I'm celebrating with my first cup of tea in weeks."

He hadn't noticed her much in his frantic comings and goings. His gallery was in an old Victorian rowhouse that had been abandoned for years. The borough allowed him to pay rent of one dollar a year if he cleaned it out and did the renovations necessary to bring it up to code.

First he dispossessed the pigeons from their roost on the second floor, and sealed the windows against their return. He tried reasoning with them, all bobbing heads and inquisitive glances. "It's for art," he told them. "You wouldn't understand. Now shoo!"

His neighbour sat on her verandah and watched for weeks as he left the old house every day and returned with renovation supplies: buckets and tubs, planks and dowels. One day she saw an evicted bird lodge a complaint on Eric's shoulder as it flew by.

"Not my new shirt!" Eric yelled at the pigeon.
His neighbour ventured "They say it's good luck you know."

He laughed. "Then my gallery is going to be the greatest success the world has ever known, the pigeons have stocked it with enough luck to last a lifetime." Earlier that month he removed the years of accumulated toxic dirt, wearing a hazmat suit and sweating in the mid-July heat.

He looked at his neighbour now. Her name was Elmira. She was short, wearing a bright patterned blouse and a long skirt down to her ankles. Under her arm was a medium-sized wooden box.

"I don't mind if I do." She accepted his invitation and followed him through the empty rooms freshly painted white, to the back kitchen were they sat on plastic patio chairs at a card table.

After the initial pleasantries she listened to him discuss his hopes for his gallery. His friends were composers of something called new music and he was going to host their recitals, and a theatre troupe was going to rehearse on the second floor every Wednesday evening.

"It all sounds quite busy," she said.

"It won't be too loud, you have my word. The last thing I want to do is to disturb this lovely quiet neighbourhood. Mostly it will just be art on the wall, nearly all of it silent."

"Ah," she said. "Well that's why I'm here. I thought you might like to show my drawings."

"Ah," Eric said. "Well . . ." he sipped his tea.

"Oh, I know you see me as an old woman and think--"

"Oh no, that's not it at all, Louise Bourgeois did her best work late in life. No, it's just that . . . I don't want to hurt your feelings."

She shrugged "I hardly have any left at my age. Just take a look at my samples and if you don't care for them, then fine. I'll think no worse of you." Then she added, "You make a fine cup of tea."

Eric nodded. For years he'd told anyone who would listen that art was for everyone. And even if an artist didn't have access to the institutions and schools and academies that helped nurture talent they could still create a new language in their work.

"Alright."

She put her wooden box on the table and nudged it over to him.
Eric unlatched the clasp and opened the lid.
After half an hour silently examining each paper in the box, he spoke. "Yes, I suppose I would like to show these." He chose his words carefully. His heart was racing. He knew this was the opportunity of a lifetime.
"I'd be glad. Others have asked over the years. Not in the neighbourhood though, and it's such a bother packing and shipping and ah who needs it?" she waved her hand in dismissal.
"You've been at this for some time then?" Eric asked.
"Only fifty years," she said. "Since my children left home."
"I see."
She left after they drained the pot of tea. Eric suggested they draw up a contract, but she wouldn't accept anything more than a handshake. Six weeks later her debut show opened. It made both her and Eric very famous and, in time, very rich.
[buy]
(Louise Bourgeois, Art is a Guaranty of Sanity)
Posted by Jeff at June 2, 2015 1:35 PM