THE PRICE IS RIGHTER
by Sean
Please note: MP3s are only kept online for a short time, and if this entry is from more than a couple of weeks ago, the music probably won't be available to download any more.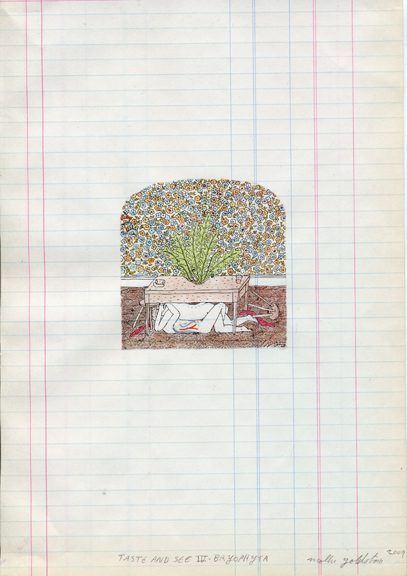 Xylos - "This House We Built". Xylos advertise themselves as friends of Yeasayer and indeed it's easy to imagine that Xylos have a lot of friends; a lot of people who come over for bottles of beer and Settlers of Catan, listening to Yo La Tengo and Animal Collective, going out to the balcony for a smoke, leaving a sketch of a peacock on one of Aaron's rolling-papers. [more/free download]
Max Tundra - "Which Song". If true love were a game show, well, there'd be a lot of mystery doors and one really killer theme-song. You'd go and be "Uh, I'll take Door #17, Alec," and then if you were picking the wrong one, leading yourself to a six-year marriage and then a messy divorce, Alec'd force you to "Ask an Expert" or "Call your Dad" or "Sober Up". Or the producers would cut to a commercial break and lead you back over to Door #6, hinting strongly of a soulmate hiding right behind. In fact if true love were a game show, things'd be a lot simpler. Sponsors don't like unhappy endings, and there's always a right answer. [buy]

---
Today is the last day to vote for Said the Gramophone as "Best Weblog about Music" in the 2009 Bloggies. Please do!
Great concert in Montreal on Friday, as the official launch party for Inside the Frozen Mammoth (a visual arts blog I'm helping to write). Nut Brown, Shapes & Sizes, and Tune-Yards. Plus short films, DJ Khiasma, and art prints for the first 100 arrivals. At Il Motore! See you there!
[drawing by Mollie Goldstrom (it's for sale)]
Posted by Sean at February 2, 2009 2:36 PM