THE SOUND OF WINGS
by Sean
Please note: MP3s are only kept online for a short time, and if this entry is from more than a couple of weeks ago, the music probably won't be available to download any more.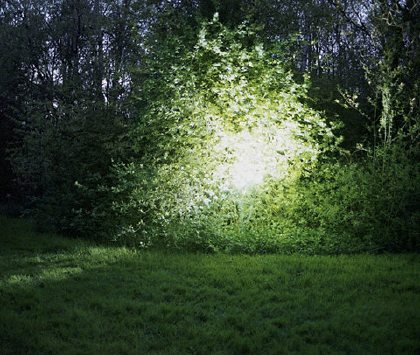 photo by katja mater
Mount Eerie - "In Moonlight". A hundred black cats cross your path. A hundred black birds cross your sky. A hundred black thoughts cross your mind. & in moonlight you go walking, not even knowing what i'm looking for / my life is just saying one thing / "i will find you". And there where you expect stillness: noise. The same black shapes, thousands of them, shrieking, and as the moonlight meets their fur & feathers you see your own face reflected there, the colour of never. [buy]
Rajaton - "Mita kaikatat, kivonen?". This is a song whose English translation is "Wherefore Grumblest Thou, O Grindstone?", performed by a Finnish folk-choral acapella group. It's also wonderful. The reason the grindstone is grumbling is that life seems hard, but the song Rajaton are singing says: uh, dude, no it's not; check out all the good stuff that happens. And then they sing it in sweet-tea, cardinals, bluejays, kites. [buy]
---
Elsewhere: A thoughtful introduction to Jim Woodring's wise, broken, baffling, genius Frank comic. Love Michael's comment -- I always saw Frank as equal parts smelling salts and embalming fluid.
---
Visiting the site today you might be lucky enough to have landed on our new header graphic by Kit Malo. If not, you can hit reload a bunch of times til you see it. Kit's a dear gramo-friend and long ago did a guestpost for us, with Alden Penner. Thanks so & so & so much, K Quebec.
Posted by Sean at May 26, 2008 12:13 AM