The Threat is in the Promise
Please note: MP3s are only kept online for a short time, and if this entry is from more than a couple of weeks ago, the music probably won't be available to download any more.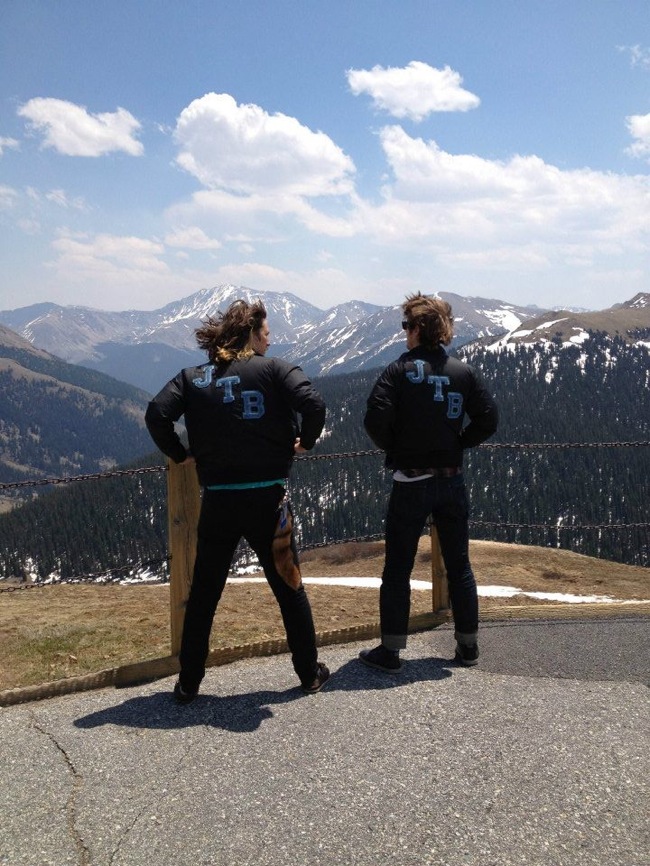 A Tribe Called Red - "Electric PowWow Drum"
The trees spiked into the ground like wooden rain, and the clouds gurgled up from the soil. The birds, tirelessly in-between, were there during that great exchange; they had nowhere to perch. When the Earth was flipping like a pancake, they had to keep flying, hovering, waiting, guessing. When the lake settled into its bed, and the stars reached their firework arc and paused, never to fall, the birds began to land, in the darkness, in the night. They were very tired and slept right on the ground. The dogs, the bears, the raccoons, the other animals that would usually eat the birds, were also tired. Some buried, some stuck through with trees. So the birds were safe that night, and when day came, the Earth did not feel them on its skin. The Earth was paused, waiting for the birds to land, not seeing that they already had. The Earth was still, more still than it's ever been. The clouds lay in the sky like pudding. And the birds looked at each other and seemed to know. They rose into the air and said collectively, down to the world and its weakness, "Let's land again." [PWYC]
(A Tribe Called Red are an Ottawa-based dance force to be reckoned with. Recently added to the Polaris long list, they're playing a big show tonight in Ottawa with Native comedian Ryan McMahon: info)
Jeff the Brotherhood - "Extra Good"
I'm a Rubick's Cube. I'm every colour. I'm a million combinations. I'm all mixed up. Spin me, rip me apart, smash me into the sidewalk, do whatever it takes to make this into some kind of order. I will, of course, stay the way you leave me until the next time you get bored. [pre-order Hypnotic Nights]
(Jeff the Brotherhood are playing Toronto tomorrow at Wrongbar in Parkdale. Come get sweaty. show info)
--
Elsewhere:
• Very talented gramofriend Jenna Wright makes music video with Liane Balaban, Seth Owen, and fun buds.
• Pitchfork have made a highly-nerdy documentary about Modest Mouse's The Lonesome Crowded West. As this was the very album that made me say "Yep, music for life," I quite enjoyed the film, but probably more because of how it felt so acutely tuned to my interests, and not because it offered much in the way of relevant insight. It does frame the creation of a great work as simply the capturing of continued hard work and nothing like luck or magic, which was an attractive notion. And it did make me want to see Calvin Johnson as an actor.
Other projects: For anyone interested in seeing me perform, today's a good day to take advantage.
1) At 6:30pm at the Carlton Cinemas in Toronto, a film called Beat Down, in which I play a Duckie-esque unrequited love interest to the totally delightful Marthe Bernard, will be screening as part of the Female Eye Film Festival.
2) At 10:30pm at Comedy Bar I will be rap battling against one of my oldest and dearest friends in the world, Roger Bainbridge. It will be epic.
3) And, at your leisure, the web series I created in the spring, Dad Drives, continues to roll out. Episode 4 is below, the rest are at http://daddrives.com
Posted by Dan at June 22, 2012 7:09 AM