THE WEATHER IS BAD TODAY
by Sean
Please note: MP3s are only kept online for a short time, and if this entry is from more than a couple of weeks ago, the music probably won't be available to download any more.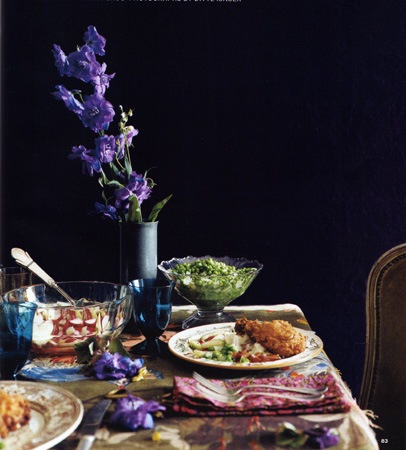 Eric Chenaux - "Am I Lovely". The beatiful new album from Eric Chenaux is mint and lavender, Scottish-tinged, but filled with enough Toronto smoke to keep yr eyes from getting misty. His jazz-folk is free but not scary; it is affectionate in its harmonies and accepting of all comers. Look how "Am I Lovely" has no question-mark at the end; it knows the answer and whispers it. "Asking each-other / since we're together / am I lovely?" he asks, but Eric Chenaux dusts every listener with yeses.
Chenaux was first mentioned here by Carl Wilson. He's an important member of Sandro Perri's band. And both Dull Lights (2006) and Sloppy Ground (2008) are out on Constellation. [contact Constellation to pre-order]

Super Monster - "Oohlalala". Super Monster take three las instead of two. This song ain't chic; it's instead a song a little about losin' it, part skiffle, part Velvets, part Clap Your Hands. "You can't be sure if it's all in your mind," Mr Monster warns us, but there's no trepidation in him. He knows "we're gonna make it right to the end," and indeed the electric guitar carries us all the way to the song's final minute, to the arrival of the "ooh la la la", the cake and flowers, the new friends and fresh smiles and all the ingredients for a new mixed drink. (We'll call it the Thursday.)
---
In Sean Michaels news, there's a touch of Gramophone now in the National Post. I'll be writing a monthly column about six legal-to-download songs. The first one appeared on Tuesday, with a mix of songs familiar to Gramophone-readers and some stuff not yet discussed here. If you like the piece, um, let the Post know... I'm also rather pleased with an article I wrote for the Guardian website earlier this week, on rick-rolling.
Holly C, of Basia Bulat's band, has debuted a charming blog about weird rest-stop food. An asset for touring musicians and gastronomic road-trippers both. (Basia and Holly also did a Daytrotter session recently - the Daniel Johnston cover is def worth grabbing.)
Upcoming Montreal shows that I recommend fiercely: Sister Suvi on March 26, Dirty Projectors/No Kids on March 31, and the April 6 double-whammy of Receivers/Throw Me The Statue or The Luyas/Nat Baldwin/Sandro Perri.
[Photo from Gourmet Magazine - via No More Twist]
Posted by Sean at March 20, 2008 1:31 PM