THESE COATS OF ARMS
by Sean
Please note: MP3s are only kept online for a short time, and if this entry is from more than a couple of weeks ago, the music probably won't be available to download any more.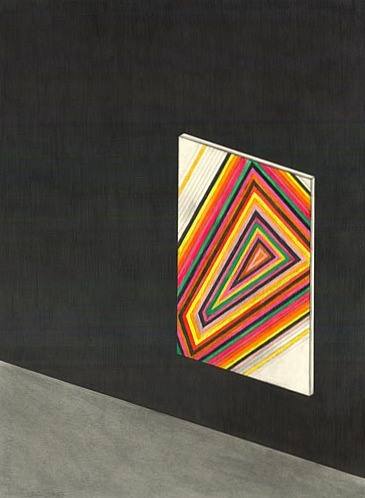 Low - "Nothing But Heart". More than a decade ago, this band helped invent the thing called slowcore. Since then, Low have walked a crooked path away from that notoriety, made songs that groove and shimmer. Not here. Here, they cloak themselves in their old cloaks. They slip their old strings into their new guitars. Secretly, they murmur a mantra they learned from Neil Young. Then they flick the switches on their amps and begin to play, slow and hardcore, beautiful and roaring, standing under studio lights and showing all the ways they're different from, all the ways they're the same as, the Minnesota couple that clasped hands in 1990. "Nothing But Heart" is a flag that unfurls over eight minutes; not just bands of blue, black, indigo, but swathes of gold and silver, illuminated stars. It is deafening heraldry, howling guitar and banded voices, building shapes in the air. [C'mon is released tomorrow / LP is just $12 at Sub Pop]
Trey Songz - "On Top". The topic of Trey Songz' ballad is unambiguous. Also, its purpose. In fact, almost everything about this track is crystal clear - Trey's feelings, his tactics, his preferred sexual position. And yet this song is hot, hazy, torrid; it is indirect and fragile. On paper, Trey's ministrations are transparent & crude. On wax, they are soft as butterfly-wings. It is not just the clap and shuffle of the beat, but that melancholy piano-line, more Satie than Neptunes, made of moonlight. [download 2009's Anticipation]
---
Elsewhere:
Emperor X, a Said the Gramophone favourite, has a new and extremely limited cassette for sale. Comes with digital versions. Songs and then backwards songs. Go get it. (Via Tyler, who shares one of the tape's sad, angry, racketing songs at Wattled Smoky Honeyeater.)
The Guardian is streaming all of w h o k i l l, the new album by Tune-Yards. It is an extraordinary fucking record, and we're head over heels for it. Merrill Garbus is an old friend, and she's gnashing teeth in every new way. Also don't miss her new video, which we linked to last week, and this weekend profile from the paper.
Speaking of excellences, Southern Souls have posted a great video of Pat Jordache, performing at Toronto's legendary Honest Ed's store. We've written copiously about Jordache, one of Montreal's best acts (and Merrill Tune-Yards' former bandmate in Sister Suvi). Future Songs - a favourite from our end-of-year list - is getting reissued by Constellation later this month. It's a gorgeous (improbable) re-master.
(image is Yuri Masnyj's Tied in a knot / source)
Posted by Sean at April 11, 2011 11:29 AM