Time and Place
Please note: MP3s are only kept online for a short time, and if this entry is from more than a couple of weeks ago, the music probably won't be available to download any more.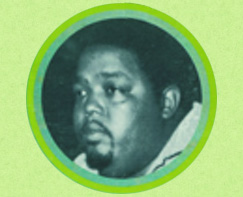 That grey-eyed gypsy bitch, I know she's two-timing him, I know she is. When I told her I found her slipper in the driveway she just laughed and said, "Oh, I guess I was missing that." She doesn't have right in her eyes, you know? She doesn't love him. I mean she loves him, I'm sure she tells him that, whispers it to him in his big soft ears, but she doesn't love him. Not like I love him. Not like he's supposed to be loved. I swear. The minute I find something that even looks like proof, I will kick her ass inside-out and around the block, I'm not kidding. I'm sorry I keep talking about this.
Remember how I used to talk about her? Remember how I used to threaten to kick her ass around? Ha ha, that was funny. Lord, I came close a few times, I remember that. Like when she came back from that camping trip, and she pulled up in that stanky old car with that strange man and no kids, I just about lost my mind. I thought it was all over for Lee, I just saw all of it leaving in an instant, I started thinking about what to say to him, about how she'd come and gone just like I said and how I was always right about her and how she was no good, just no good at all. But then I was wrong. I admit it, I admit it, I was wrong. She's never hurt him more than he didn't deserve, I'll give her that much. But Lord have mercy, I'll die happy if I never see her dance the way she danced at her wedding for the rest of my goddamned life.
[In Dangerous Rhythm posts: 1, 2]
[Buy Time and Place]
(thanks Sarah and Kai)
Posted by Dan at March 31, 2008 12:49 AM