Tomboyfriend Is A Girl
Please note: MP3s are only kept online for a short time, and if this entry is from more than a couple of weeks ago, the music probably won't be available to download any more.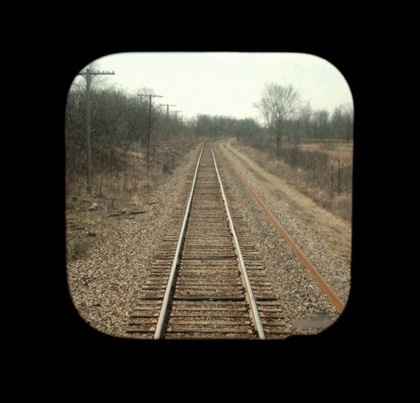 Tomboyfriend - "Goldfinch Gluespoo"
I think you'll find the bottom of the ocean and the roof of the universe are very similar. After the stars stop and the void gets tired and the blackness is so bored it gets limp and grey. The roof of everything is like dry leather, like sand, like settled dust. Literally, nobody goes there. Like there are corners in your house, certain corners where the walls and ceiling join, where you've never ever looked, it's like that. Just forgotten and empty and nothing and boring and too far away and too lonesome to give a damn about. Can't give a damn about the bottom of the ocean, can't give a damn about every damn place, there's no time. I guess what I'm trying to say is this: certain people want to be forgotten, they don't want you to care about them, so stop tryin'. [Site]
The Therese and Mike Show - "Mike in Manhattan"
When Tom Scharpling cannot do The Best Show on WFMU, he will sometimes have his associate producer Mike and friend-of-the-show Therese fill in. Often their show is mostly low-impact, ungraceful, a bit bumbling. But every so often, and it happened on this week's show, the unguarded and inviting nature of the show's tone will give rise to a call so honest and hilarious that it bears repeating. Here is Mike in Manhattan, relating his story of the time he and his college girlfriend dressed up like his parents and had sex. And Mike and Therese keep referring to his "first call" (meaning a call he placed months ago during the Mike and Therese "childhood cruelty" topic that got him banned from calling The Best Show) as a legendary call, so I will include it here as well, but it's pretty entirely horrifying and hard to stomach, so proceed at your own risk.
--
Also: GO SEE SMITH WESTERNS ON THIS TOUR. They killed it at Casa tonight.
Posted by Dan at April 8, 2010 3:59 AM