Trans Parents
Part 2
Please note: MP3s are only kept online for a short time, and if this entry is from more than a couple of weeks ago, the music probably won't be available to download any more.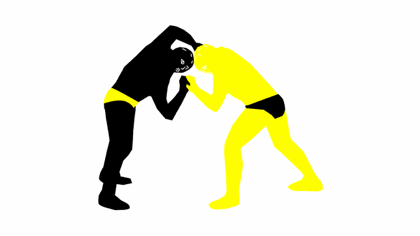 The Strange Boys - "Laugh At Sex, Not Her"
Xiu Xiu - "Dear God, I Hate Myself"
Fiery Furnaces - "Though Let's Be Fair"
My parents handled their divorce in very different ways. Mom moved on quickly. Within a year she was dating. And as anyone can attest to, dating is not always easy after marriage, especially in later life. So Mom was doing great, and it was kinda hard to see her so happy without Dad, but it was even harder to resent her for it, I couldn't hold her true happiness against her. Dad, however, was a different story. He was clinically depressed and suicidal for a long time, and my youngest brother and I took turns taking care of him for a couple of years. Taking the medication out of the house, hiding mementos of Mom, removing sharp objects. This last one was always confusing because, used creatively, a ballpoint pen is a sharp object.
A few years ago, once I reached a level of perspective on things that I felt like I could talk to Dad frankly about it, and on the recommendation of my own therapist, I went to visit him in Rhode Island. I asked him if he ever saw anyone else since the divorce, since to my knowledge there had never been anyone else in his life. "A few people, here and there. But you see, honey, the thing is, I'm not gay."
Those three words, "I'm not gay," changed a lot of things all at once.
My mother was never a man, and was never attracted to women. She was never Dad, she had always been Mom. "So, Mom's my 'other' mother, then," I said, after the tears and the tea and the immense walk across the city. She smiled, "Mom can still be your mother. I'll take the 'other'."
The next night, while we made chili and M*A*S*H* played in the background, I asked her why. Why would you claim that you "always knew" that you were a man? Why would you go through surgery and identify as male for so many years to so many people when you weren't sure? "I have a great capacity to believe I don't have the answer. I knew I loved your mother, and I knew we were meant to be together forever, that's what we had said on our wedding day. So when she decided that she wanted to reassign as female, it seemed only natural that the way we were supposed to stay together was for me to make the same decision. The way when you decide, say, what movie to watch with [your girlfriend]. The best way to make that decision is to feel like the compromise is actually what you want. Well, it was the same way for me. Once I said it, I tried so hard to make it true, but I failed."
Early on, the surgery was found to be, while not irreversible, very "risky" to tamper with. My mother is fixed for the rest of her life in the body of a man, a body she worked so hard to create. While we were driving to the train station, I made the analogy of a man building his own prison. She just looked out the window, suddenly interested in the other cars on the highway. I instantly regretted it, but could only think the other things I wanted to say instead. No, it's like a living tribute, like you built a statue to Mom out of your own body, and you should wear that proudly. You've embraced the scars of your emotional past so fully, they're the first thing anyone can see. I envy you, Mom. You're completely unafraid to let the world know that love can change you permanently, and no one returns to 'who they really are' after anything, no matter how much they try to pretend otherwise. Instead, what I actually said was, "Hmmm," and looked down at the gear shift, the little diagram on top that always looked like a maze to me. An extremely simple maze.
[Pre-Order Strange Boys' Be Brave] [full stream]
[Buy digital version of Xiu Xiu's Dear God, I Hate Myself]
[Buy Fiery Furnaces' Rehearsing My Choir]
Posted by Dan at February 19, 2010 10:13 AM