TWO DAYS' GRACE
by Sean
Please note: MP3s are only kept online for a short time, and if this entry is from more than a couple of weeks ago, the music probably won't be available to download any more.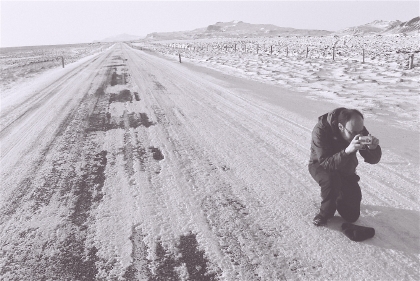 Animal Collective - "Fireworks". (TO BE PLAYED SO LOUD SO LOUD SO LOUD, KIDS, and WHILE YOU ARE STANDING UP)
And you say nothing because you don't know the words to say; and you know that the wrong thing, said, would become a regret; and you wonder who invented the word 'goodbye', and whether the first syllable is a lie or a kindness; and you think that if you had hours and a pen, perhaps you would be able to find the right thing to say; and perhaps you would not; but you do not have a pen, or hours, just yr lips and someone else's; and a kiss is too quiet to speak with; or I don't know, maybe it's just right; and you want to say a dozen things, all of them like bridges, stone and iron, and wood, things that you can leave behind & intact; and you want to say a dozen things, all of them like breaths on a cold night, misting & then gone; and you want to tear off your tie; and you want to throw your shoes at something; and you want to be on a street of pinkpetaled trees, singing, voice a-resoundin', a song of carefree la and these days' easy joy; because they were such an easy joy; and so full-feeling, her face; and so often hidden, her face; and you, dodging wry; and skipping stones; and lines on hands; and then; and then goodbye; and
---
this is the alternate photo to accompany this post.
---
This animation starts so sad it's uncomfortable and then the bottom falls out and the walls fall away and you no longer know what to think, except maybe awe or i hope wonder. (via Michael)
If Said the Gramophone were a video-blog, if we made videos for every song, and I had made this music video for Fionn Regan's "Be Good Or Be Gone", it would be one of my best posts ever.
---
[photo by Darek, in iceland]
Posted by Sean at August 9, 2007 6:30 AM