TWO GREAT PROMISES
by Sean
Please note: MP3s are only kept online for a short time, and if this entry is from more than a couple of weeks ago, the music probably won't be available to download any more.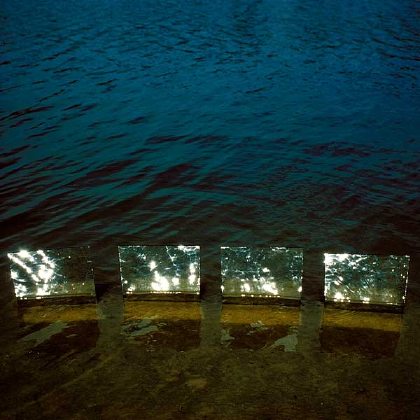 Basia Bulat - "The Shore". For "The Shore", from Basia Bulat's upcoming second album, Basia brings only her autoharp. She carries it alone. & this song, too, feels like something to carry alone, cradled. You do not sing "The Shore" in chorus with your friends, arms on shoulders. You bring it with you when you pace in boots through the sand, pass through the poplars, walk the cracked sidewalk slabs of chez toi, snowdrifts rising. She sings of love, and storms, and of safe harbour; and you can hear the lighthouses skimming, somewhere out there, sending glances across the bay; and looking for you.
[for Heart Of My Own, recorded again with Howard Bilerman, Basia wrote new songs and still sung her heart out / it is released January 25 / pre-order / Listen to "Gold Rush" / see her on tour]
White Hinterand - "Amsterdam". White Hinterland's new album, Kairos, is indeed a rediscovery. She told me how she decided to learn to sing better. She showed me her gold rings and Shawn Creeden's dark beats. Now Casey Dienel stands here in all her new skin, holding the microphone like a black lotus. She left the jazz and folksong in New England. She threw her sheet-music into the Atlantic Ocean. Now she lulls her songs from loops of lifted voice, the floors of scuttled Pacific ships; she sings fewer words, more clearly. "Amsterdam" is veiled in rain, darted through with white birds, haunted with life. It's handwritten and unsent. It waits for its recipient.
[Kairos is the doe-eyed sister of The xx, Untrue, BiRd-BrAiNs, Drums and Guns, Rise Above / It is out March 9 on Dead Oceans / Listen to the album's other highlight, "Icarus", at Gorilla vs Bear / homepage]
---
Recently fixed something in the Said the Gramophone RSS feed - resubscribe if you haven't been getting updates!
(photo by Francisco Infante-Arana & Nonna Gorunova / source)
Posted by Sean at January 7, 2010 11:24 AM