TWO STEPS ABOVE
Please note: MP3s are only kept online for a short time, and if this entry is from more than a couple of weeks ago, the music probably won't be available to download any more.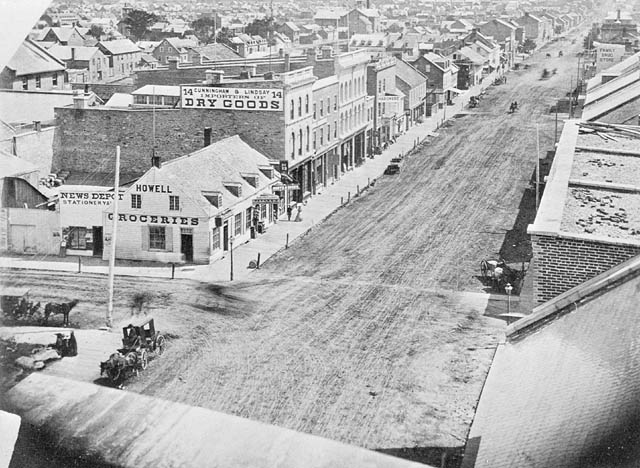 The White Wires - "It's Been A While"
The summer I was sixteen a new All Ages club opened in Ottawa. It was right downtown - Dalhousie and Rideau, on the third floor over the Church of Scientology. When Unwound played, the floor bounced as the crowd bobbed back and forth.
I spent most nights of my summer vacation that year at Two Steps Above, either on the street leaning on the concrete plant boxes full of dirt, or inside watching bands. Noise, crust, hardcore, pop punk, metalcore, emo, straight edge, even ska (well no, not ska). If the people on stage were playing with guts I'd watch them. If I liked them I'd dance my dumb little dance and grin.
When I was a teenager I wanted to live at the show. I wanted to hear new bands, I wanted to see my downtown friends, I wanted to escape the boredom of the suburbs. I went to hundreds of five dollar All Ages bills.
I also went to see bands in basements, art galleries, curling clubs, backyard barbecues, social centres, parks, on the roof of the Rideau Centre, high school gyms, all around town. I loved seeing an address I didn't know on a flyer, looking it up on a map, and then going there, fixing the place in my mental geography of punk Ottawa. Seeing bands anywhere and everywhere led to my love of wandering the city. I haven't lived in Ottawa for over a decade, but I when I visit, all the old places still jump out at me, even the buildings that are gone and replaced with new ones.
This song by The White Wires about going to shows in Ottawa is a great prelude to this weekend's Ottawa Explosion Weekend music festival. There will be some amazing bands from all around North America and most of the shows will take place at Club SAW, a block away from the old Two Steps Above. I'm giving a reading at a punk zine event there on Saturday, June 20 at 3 pm. Come out if you're around!
[buy]
(Rideau and Dalhousie in 1860)
Posted by Jeff at June 16, 2015 12:31 PM