TYTO ALBA
Please note: MP3s are only kept online for a short time, and if this entry is from more than a couple of weeks ago, the music probably won't be available to download any more.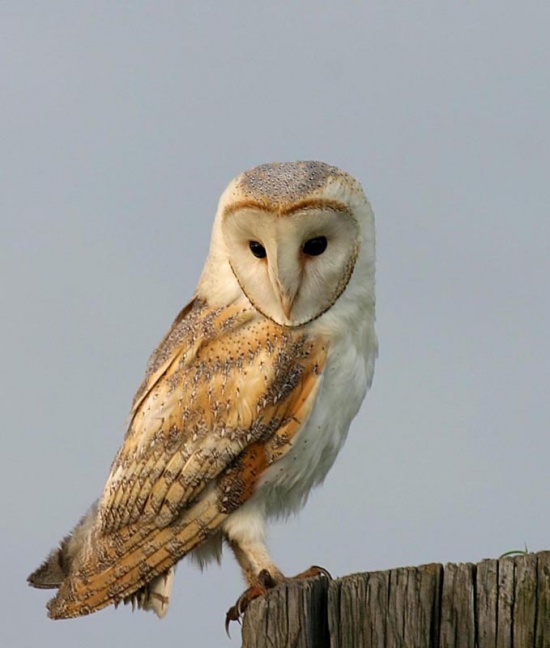 Dick Diver - "Year in Pictures"
After getting off work Jo biked to the edge of town and sat in the field by the river. She lay out her blanket on a flat spot, then pulled a can of beer from her bag and drank it until it was gone. She watched the mid-summer sky turned from pink to purple to deep blue.

A lot of things had gone wrong since the year began and they were still going bad and she didn't know how to turn them around. But she was trying not to think about that.
She was about to leave when she noticed something in a tree at the edge of the field, a spot of white amongst the dark branches.

It was an owl. She watched it dive from a branch and swoop down to a point in the middle of the field. Its head went down and a second later popped up holding something wriggling and brown. It bobbed back and forth as it swallowed the field mouse.

"Oh. My. God."

On her lunch break the next day Jo bought a guidebook to birds at the bookstore in the mall. It meant that she would be absolutely broke until she got paid on Thursday, but when she flipped to the pages with pictures of owls--some grey, others tawny, all looking amazing on the shiny pages of the field guide--she had to have it. She carried it back to work and spent the rest of lunch looking at pictures of birds in the break room.

That night she biked back out to the field and after a long impatient wait it came again. The white owl. A Barn Owl she saw in her guidebook. Tyto alba. It stretched its wings then flew silently, low over the field and dropped down. Just liked the night before.

She put the field guide in her bag and watched the owl until it flew back to its home hidden behind the edge of the forest.

"Thank you," she said to the absent owl. She picked up her bike and rolled it back out to the road.
[Dick Diver's new album Melbourne, Florida is a treasure horde of incredible songs and complex emotions. It feels like a harbinger of warmer times. / buy]
Posted by Jeff at March 10, 2015 3:19 AM