UNCLOUDY ERASE
by Sean
Please note: MP3s are only kept online for a short time, and if this entry is from more than a couple of weeks ago, the music probably won't be available to download any more.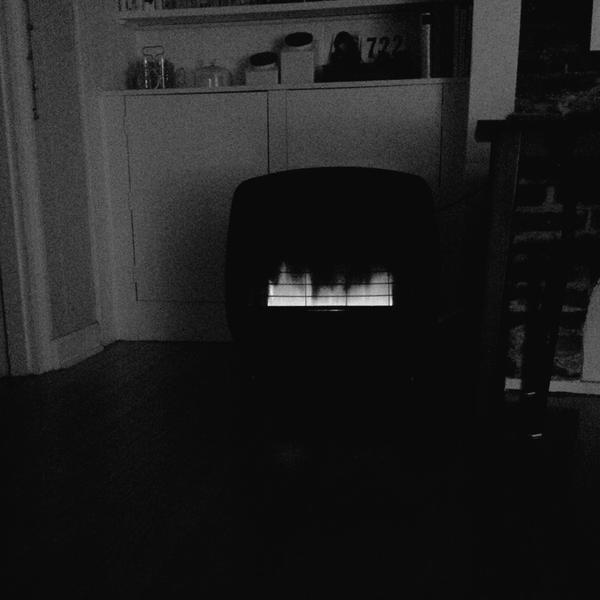 La Baracande - "Tout en me promenant". Twice this week I have found myself using the word obliterate, and before then I don't know that I had ever used it. Where did obliterate come from? Why has it stumbled into my random-access memory? I have tried to work out if I heard it in a movie, read it in a book. But honestly I don't know. Sometimes a word is like a forgotten bird that appears in the sky after a long winter. There you are, yes of course, I didn't realize you were away. Obliterate like a Canada goose sitting black and white on my lawn.
Since I have been obliterating things lately I have been thinking about the idea of it: obliteration, wipeout, blinding annihilation. Sometimes obliteration is a razing from the earth, sometimes a mere forgetting. But obliteration is also a soldiering on. There is an obliteration of doubt, of hesitation: the straight line that does not deviate, the faith that never wavers. I obliterated a day, the other day, plunging into the city amid the city's March blizzard - marching, head down, into everything. I obliterated dessert. I obliterated my taxes.
The act of obliteration is a source of infinite power. For a moment you are feeble, doubting; then you decide you will not doubt, you will not hone or temper - you will simply do, charging forward. Roaring, victorious obliteration. If your spirit is a song then your spirit is no longer a woman's asking voice, a searching acoustic guitar, a fragile violin. It is the thunder of electric guitar. No, better still: the obliterating din of bagpipe, hurdy gurdy, fiddle and bumblebee box. "Tout en me promenant" obliterates utterly. It is a siege weapon, a steam-train, a man snapping your heart in half. It is a new age, undoing and remaking the old. You cannot win, you cannot stand in its way, you lose, you lose, you lose. You are undone.
Or else you are a part of it.
Those are the two choices: obliterated or obliterator. Victim or destroyer. When the drone is in the air you must make your choice, quickly, before the roles get set. If you hear La Baracande beginning, rouse yourself, decide, form or put away your fists.
[from a free compilation of music from France's La Nòvia collective]

(photo via The Art Counsel)
Posted by Sean at March 16, 2015 10:44 AM