UNDER ROYAL CORONA
by Sean
Please note: MP3s are only kept online for a short time, and if this entry is from more than a couple of weeks ago, the music probably won't be available to download any more.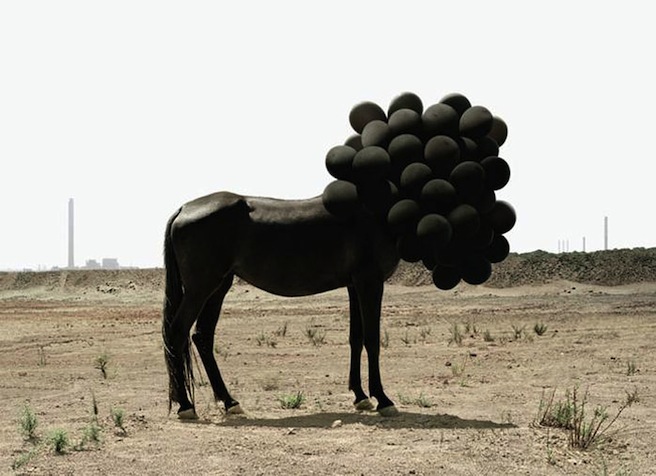 My Brightest Diamond - "Looking at the Sun".
When you close your eyes
you imagine where you think the limit is
and you make the limit move.

It is an orderly court. A yard of white marble, a white sun, each of the square's four sides bordered by a line of baobabs. Osiris on his throne: just a plain wooden chair, nine pieces of wood, inscribed in gold by the first high priest. Osiris sits straight, but not too straight. There is no effort in it. Seated, erect, listening to his two closest advisors. Four steps away, a knot of merchants. Four steps beyond them, an admiral, an astrologer, a priest. The courtiers wait in a space beyond that, clustered around a musician. There is the sound of spring birds, the visitor's lyre. The conversations in measured voices. A close observer would watch the way Osiris's eyes move from one face to another. It is a snap of focus but he makes it seem like a gradual thing - something invisible and foregone. His advisors do not dare to watch him. They cannot know where he is in the process of looking to; they do not want to be caught peeking. Instead, they make statements that they know to be true. They give advice that they would die to defend. The musician's song is like a sunbeam unpeeling ray by ray. Beneath the court, it is rumoured, there is an underground river.
[buy]
---
Elsewhere:
I am hiding in this gorgeous video for James Irwin's "Sahra". Album launch in Montreal tonight.
However I will be spending this weekend at Fredericton, New Brunswick's Shivering Songs festival, alongside Owen Pallett, Bry Webb, Henry Adam Svec, Peter Broderick, Buck 65 and more. I'm doing a reading on Saturday.
Can't wait to dig into Aquarium Drunkard's mixtape of vintage Saskatchewan gems.
Tune in on Monday for a big announcement.
Posted by Sean at January 22, 2015 11:59 AM